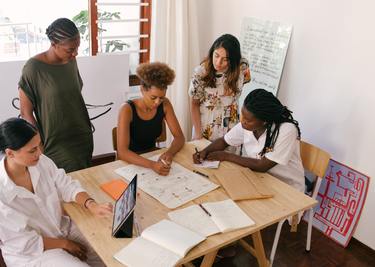 As a business owner, you also need to plan for the future, project where your business will be in the next few months, and implement strategies to achieve your goals. You also need to have an emergency plan in place. While everyone likes to think that nothing bad will ever happen, unexpected occurrences can happen at any time. When they do, they can completely derail your business. Taking the right steps, however, can help to get you back on track.
Make a Plan
It's always best to have an emergency plan in place early on. Taking a look at the potential risks your business might face and creating plans to deal with those emergencies can help make the situation easier to deal with.
Any emergency plan you create should be in writing. Protocols should be in writing and easily accessible to anyone who works for you. Share your evacuation plans with local authorities. Post evacuation routes where employees and customers can see them.
An unexpected emergency can leave you rattled and confused. You must remain calm and act quickly to keep damage minimal.
Involve Your Employees
Your employees should be involved with your plans for unexpected events. Share protocols with them and make sure they understand what they're supposed to do in specific situations. Give them any necessary training (ask for help from local professionals if needed). The more educated your employees are, the better-equipped everyone will be to help deal with the situation.
Communicate with Customers
Your customers are one of the most important parts of your business. When an emergency occurs, you need to keep them informed. Whether you had a fire, there was an earthquake, or something else occurred that caused you to shut your doors for a while, keep your customers in the loop.
Thankfully, in today's world, it's never been easier. Use your email list, social media accounts, and your website to let your customers know what happened. Keep using these channels to update them every step of the way. Let them know how else you can meet their needs (for instance, your store may be closed, but your online shop may be running, or you may be running with limited hours). Keeping your customers informed lets them know how much you truly value them and their business. They're more likely to want to find ways to support you through a difficult time and wait patiently for your return.
Know Where to Get Help
Planning for an emergency might involve having some money set aside in a savings account. You may also consider having a line of credit open that you can use to cover the costs of repairs you can't afford out of pocket.
Another important thing to consider as a small business owner is your insurance policy. Insurance is an essential part of owning a business and helps you to cover emergency costs such as damage from a fire or other disaster. If your business has grown any since you first started, the coverage you originally took out might not be enough to meet your current needs. Review your policy and make sure that it can provide you with the necessary help in the event of an emergency.
Even with the best plans, some small business may still need some help getting back up and running. You should know where you can get assistance. Some common sources of assistance for small businesses include local and state governments and FEMA. If you need financial assistance, you may also be able to go through a bank or online lender for small business loans or other financing options. These programs exist for a reason, and asking for help can be just the thing you need to get back up and running more quickly.
Unforeseen disasters can be overwhelming, but they don't necessarily have to spell the end of your business. Try your best to stay calm, assess the situation, and work to get yourself back on your feet as quickly as possible.