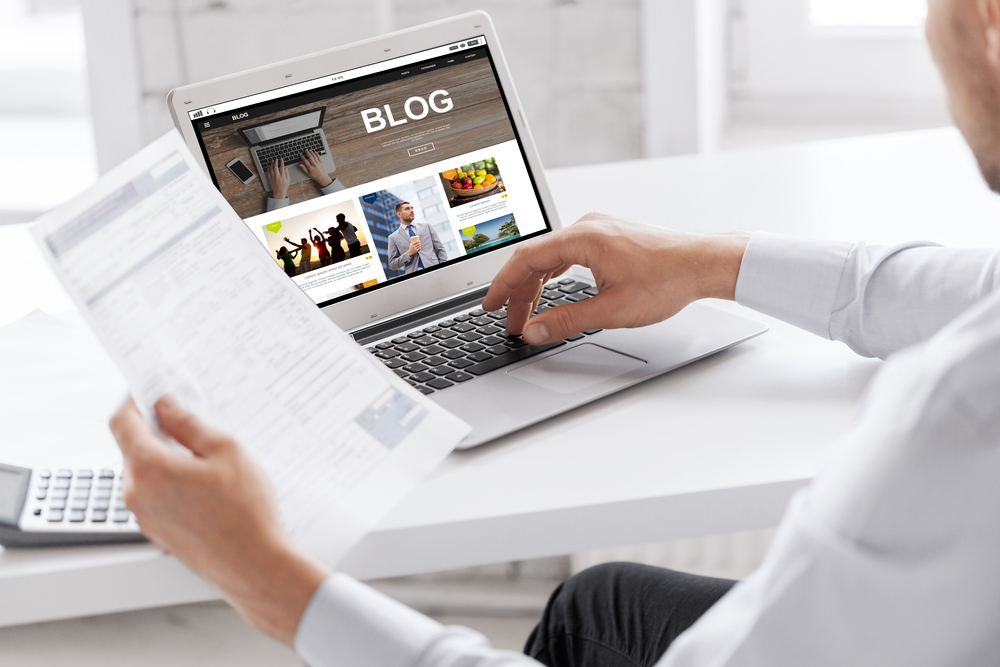 Blogging is the best way to increase business visibility today. Blogging is easy, mostly free, and has no startup cost, but it has one small caveat – homogeneity. In a world where everyone is blogging, it becomes difficult to stand out.
To help you stand out and grow your business through blogging, we have compiled five useful tips. They are:
1. Write for Your Audience
Even if a Pulitzer winning writer wrote about the Pythagoras Theorem, I'd be hard-pressed to read it because I have no interest in math. On the other hand, if it was an article explaining the different methods to get a perfect epoxy finish on a river table, then I'll make time to read that article.
It's not unsurprising that, like me, people only want to read about topics that they are interested in. Therefore, the first step for starting a blog to grow your business is to identify the target audience and their interests. For instance, if you are creating a blog to promote your travel and tourism business, focus more on information that will benefit your user, such as 5 things to pack when you visit a hill station rather than writing elaborate articles about the history of the locations.
Once you have identified the topics that interest your audience, you must develop a way to curate it so people will engage with the content. Everyone posts pictures, but only a few photo blogs get popularity. Similarly, everyone writes well-polished articles, but only a few blogs garner the attention of their audience.
To gain the attention and engagement of your audience, curate your content in a way that is worth your reader's time. Remember the characteristics of your target audience when developing the style of your content. For instance, if your audience consists of busy working moms who are juggling multiple tasks, its best to keep the content short, sweet, and to-the-point. Listicles that contain instructional images and a few sentences jam-packed with useful information are the way to go here.
On the other hand, if your blog is trying to convince users to purchase healthcare insurance, then in-depth information presented through case studies, interactive videos, and easy to follow content is the safest bet.
2. Establish Credibility
When you want to read authentic news, you pick up The New York Times rather than the Huffington Post. When you want solid financial advice, you visit the MotleyFool rather than a nondescript financial blog off the web. When you want to learn more about home treatments for adult acne, you go to WebMD instead of the thousands of other healthcare websites.
Why?
Because these organizations have established the authority of their blogs – they are at the top of their audience's mind because they have established themselves as experts and thought leaders in their niche.
This is exactly what you need to do as well – just as Apple as the first name that pops into our head when we think Smartphone, so should your brand name when your audience thinks of your niche. For instance, if you are in the carpet cleaning business, every time your audience needs information about getting stains out of their carpet, they should immediately think to visit your blog for information!
How can you establish authority?
Establishing credibility and building a trustable name takes time and effort. Here are a few tips to get you started on the right path:
Establish yourself as an Industry expert by highlighting your credentials and experience.

Publish high-quality information that is true and benefits the audience (no hacks and gimmicks).

Publish long-form blog content to establish authority.

Collaborate with well-known industry figures.

Post content consistently.
3. Develop a Content Marketing Plan
Just like you can't reach a destination without a map, you cannot achieve a goal without a plan. A content marketing plan is the road map that tells you how to create and distribute content that's valuable to the consumer to get the desired result.
A content marketing plan outlines the topics that you should write about beforehand so you are prepared. For instance, it alerts you to public events so you can plan relevant content– Father's Day, Mother's Day, Thanksgiving, or Christmas; through a content marketing plan, no event will surprise you, and you will publish up to date content to attract your audience.
Another aspect of the content marketing plan is automation. Content automation helps you publish content regularly on multiple platforms without hassle. It saves you time so you can focus on the more important thing. Use free or paid apps like CoSchedule and HootSuite to schedule your week's content and push it to multiple platforms without having to do it manually.
4. Use the Right SEO Framework
Search Engine Optimization or SEO, for short, is the crux of content marketing and blogging. SEO is a digital marketing technique through which you can get search engines to index and rank your webpages to increase their visibility.
SEO makes use of keywords – terminology that your target audience is using to search for your business online. Let's simplify it – suppose you are offering carpet cleaning services in London. Now your target audience, people who want carpet cleaning services in Hertfordshire, will most likely search for Best Carpet Cleaning Hertfordshire to find high-rated businesses in the locality.
Therefore, if you incorporate this keyword into your content strategically (without using grey and black SEO tactics), then you increase your chances of ranking on Google so more and more people become aware of your business.
Here are a few SEO tips for small businesses:
Use Long-tail Keywords: Long-tail keywords are very specific key phrases that help you capture traffic related to your niche.

Use Geographic Keywords: If you are a small business, chances are you operate in only one geographic region. So, incorporate the location in your keyword to appear in search results from that area.

Keyword density: How often does the keyword appear in your content? Don't overpopulate your text with the keyword, using the primary keyword once or twice will do the trick!
5. Don't Ignore Analytics
Just like a test score grades you academically across subjects, digital analytical tools grade your content. An analytical tool tells you which of your posts are working and which are not – this helps you determine the type of content your audience is interested in so you can develop similar content to increase traffic and engagement. Google Analytics and Facebook analytics are some great tools that can help you see traffic volume, bounce rate, and engagement metrics.
The Takeaway
Content is the reigning King of the digital marketing world and, therefore, the best strategy to turn interested customers into paying consumers. However, to make blogging work for your business, you must first identify your consumer base, find out what interests them, establish your authority as an expert in the field, develop a content marketing plan, use the best SEO practices, and make use of analytics to enhance performance.