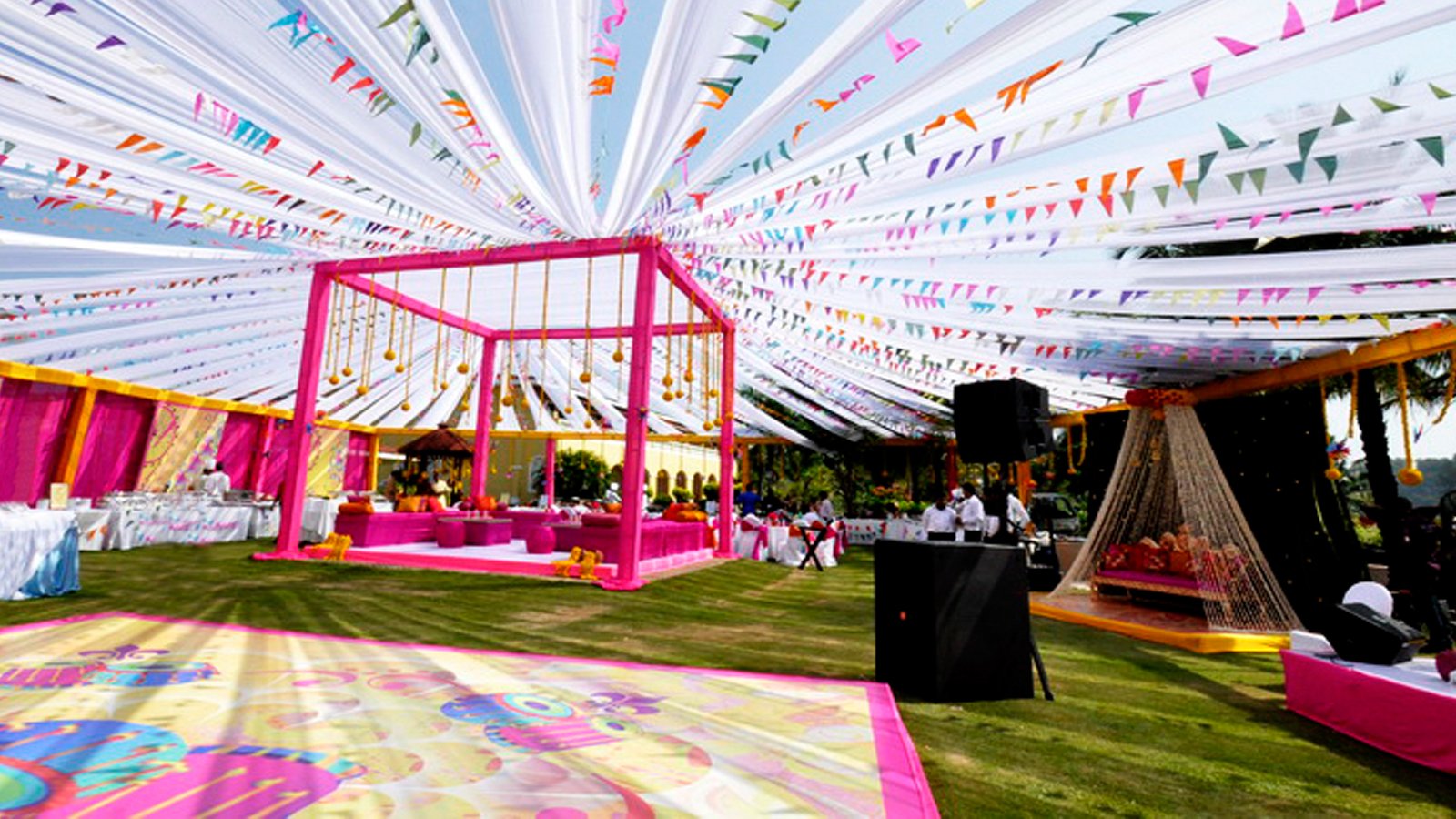 Just imagine standing right in front of the love of your life, well-dressed, amidst the beautifully decorated surroundings, and cheery guests. Does it sound like a dream? We are here to fulfil this dream wedding for you. Corbett The Baagh is one such destination, which can fulfil all your desires and meet your every requirement to make your day the best day of your life.
Marriage is a fusion of not just two people but two worlds altogether. Marriage is a nuptial ceremony, which is being celebrated as one of the holiest institutions all over the world. However, adding the word "luxury" before marriage brings an entirely new flavor to this whole ritual. It is a once in a lifetime occasion so why not to celebrate it like this only. While destination weddings are not that uncommon nowadays, personalization and uniqueness still matter for the couples who are taking their vows of being with each other till death "does them apart." That being said, Corbett resorts are nowadays the most preferred by couples who want to marry in style.
At Corbett The Baagh, a secluded and serene haven with its flowing elegance and charm. The exquisiteness of the resort comes from being surrounded by lush green hills and forests, you can imagine a picture-perfect wedding for yourself. Romanticism will be at its peak while you plan your destination wedding at this wonderful resort in the heart of Jim Corbett. In addition to being romantic, if you are an adventure enthusiast couple then this would be the right choice of a destination wedding to celebrate your big day on a grand note.
How we cater to your needs?
Every couple is unique in their own way and we understand that your requirements are going to be different. You have every chance to pour your thoughts out on a silver platter for us to understand your needs better. Personalization is the key to a fabulous wedding and no stone is left unturned by Corbett The Baagh. We provide meticulously crafted packages and facilities to our guests. We help in rendering a wedding that is not just special and fulfilling for the two beings involved but also for their families, friends, and guests. Weddings in Corbett resort ensures that your guests leave with a bucket full of cherished memories.
While your guests are busy admiring the natural landscape and breathing in the aura of the serenity of this place, the nitty-gritty of your much-desired destination wedding is tackled by the resort with the utmost care and precision. Right from a beautiful and spacious banquet hall and vast property spread, Corbett The Baagh has the capacity to hold even a multitude of guests and fulfil their requirements.
Planning of the wedding at corbett the baagh
Indian weddings are not just about one event and that's all. It is a fusion of so many different celebrations including pre-wedding function, Mehandi function, ring ceremony, wedding, and post-wedding events which are equally important as you step into a new life. The good news is that at Corbett, every event of yours right from the Engagement ceremony, Sangeet, and Mehendi to your main Wedding and Reception functions would be conducted in an outrageously glamorous way at the Corbett The Baagh. With our tailor-made facilities, we leave no room for regrets for our guests! Yes, this Jim Corbett resort, which almost acts as a one-stop solution to all your wedding requirements.
Where are the decor and what are our services?
No wedding is complete without decoration which, undoubtedly, is the crucial part of the ceremony. With services that are easily available and right on time, we deliver an exceptional experience to the bride and groom as well as to their families. Some of our prominent services include decoration, wedding cakes, make-up artists, food and catering, transport services, valet parking, photography and videography, wedding planners, and much more. With all these on standby, you will never have to worry about anything going wrong or missing on your D-day.
Having provided a ground for many weddings to take place flawlessly, Corbett The Baagh Spa and Resort has retained the faith of so many guests. We continue to attract a lot of visitors who come to take their vows here under the beautiful sky.
Source URL: Celebrate Wedding In Corbett The Baagh: A Tale Of Two Worlds