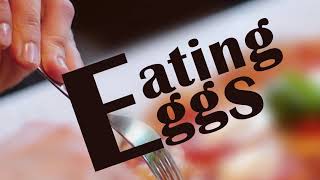 In reality, a non veg diet is not good for those who wish to live a spiritual life.
When we kill a chicken or any living being for that matter, they feel fear and pain. They want to live and are afraid of being killed. Therefore, the atoms of fear and pain that arise within them when they are killed are present in their bodies and as a result enter our body when we consume them.
Spirituality is going towards non-violence. While eating meat, means supporting violence.
Everything we eat is living. Non-vegetarian food for example: chicken, seafood and even eggs possess life which all have five senses within them i.e. sight, smell, sound, touch and taste. Just like humans. All vegetarian foods like wheat, rice, fruits, vegetable, etc. are one-sense beings. One-sense life forms are not developed enough to experience fear. Therefore, we can consume them.
One may say that there is some violence even if we eat one-sense developed living beings, but the Lord does not forbid their consumption. This is because one-sensed organisms do not contain pus or meat. When we cut vegetables or fruits they do not run away from us out of fear, so we can eat it them without hesitation.
Here are thoughts by some famous people around the world on eating non-veg food:
George Bernard Shaw, playwright and Nobel Prize winner, "My body is not a graveyard! It is not a cemetery for chickens. I want to be a civilized man."
"Non-violence leads to the highest ethics; it is the goal of all evolution. Until we stop harming other living beings, we will be classified as savages." - Thomas Edison famous scientist.
"People eat meat and think that they will become strong as an ox, forgetting that the ox eats grass." - Pino Caruso (Italian writer)
"Will you be able to look at an animal's eye and say, "My hunger is more important than your suffering?" – Moby (American musician and photographer)

If you cannot stop eating non-veg food immediately, at least change your opinion by asking for forgiveness with repentance (pratikraman). In addition, start trying different vegetarian foods, there are varieties of food available as per your taste. First, change your opinion that you want to be vegetarian, then things will follow.
For one to understand spiritual knowledge, a pure vegetarian diet is required, because the coverings from the vegetarian diet are comparatively thin, so one can maintain higher awareness.