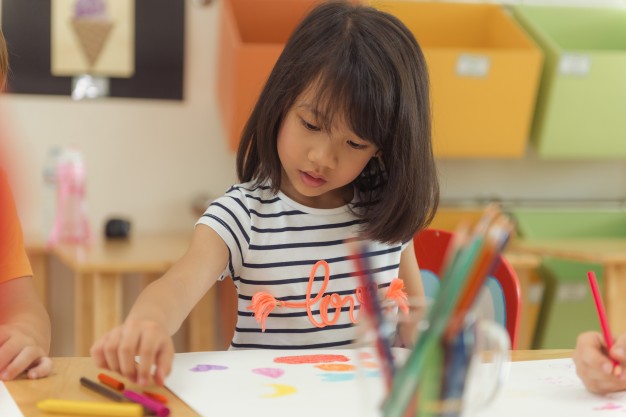 Routine is incredibly important for the proper development of young children. This is especially true for the children of expatriate families since these kids face more upheaval and stress than the average child. Choosing the right early education setting for your child is a great way to offer them this consistency.
However, selecting a school that meets your child's needs while offering them this consistency can be tricky when you're living internationally. Families who are new to Japan may worry that sending their children to traditional Japanese kindergartens or preschools may rob them of the cultural consistency they need. These schools aren't inherently bad, but their curriculum and standards can vary dramatically from those in other nations, making families worry that they won't deliver the results their young children need.
International Schools for Young Children
International schools are designed with families like yours in mind. These schools - available for educational levels of preschool through senior high school and beyond - are tailored to the needs of expatriate families searching for the high academic and developmental standards they want for their children. These schools are located all over the globe, with a focus on areas with large expat communities nearby. They combine cultural education geared toward the area in which they are situated with globally-relevant information that is curated for modern students. These types of schools are a great choice when you're looking to give your child an education that will give them an advantage later in life - and one that will deliver the kind of consistency that is so important in early childhood and beyond.
Delivering Consistency to Kids During Early Education
How are international schools better, in terms of offering consistency to young learners? They collaborate across borders to create school environments that are similar, despite geographical differences. This means that regardless of the local culture that your family finds itself suddenly immersed in, you can trust your child's school to offer them an everyday learning experience that is very much like the one they're used to.
This doesn't mean that your kids won't be able to enjoy the benefits of cultural immersion that you might be hoping for, though! The best international schools are also a best-of-both-worlds combination of appreciation for local culture and global partnerships that will give your student an international perspective. Local field trips and festival participation are just some of the ways your student will learn more about the world that immediately surrounds them, while also enjoying an education that gives them a sense of comfortable familiarity - one that child development experts agree is vital for their healthy mental, social, and emotional growth.
Japan plays host to numerous international schools, many of which offer programs for children as young as three or four years old. Talk to your local expat groups or visit popular expatriate family websites to learn more about the best ways to give your child a familiar yet fundamentally sound education in Japan - or anywhere life takes you!