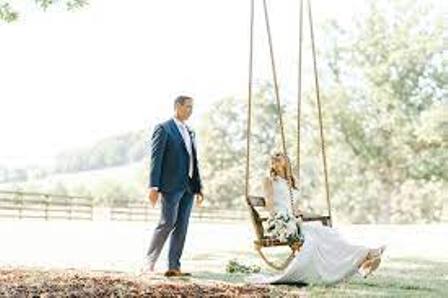 Wedding photographs are the best to watch over time when they are artistic and have a timeless appeal. Many couples understand this basic fact at the right moment and therefore they hire the best wedding photographer along with the most suitable Wedding photography packages. They make a conscious decision to hire such a package, which falls within their budget and meets their requirements. Because an Irish wedding includes a series of events, therefore a photographer offers different kind of packages to couples. Couples have the choice to choose any package or even go for a customized one.
Let's take a look at some of the standard wedding packages:
Standard Package: This kind of wedding package usually covers events that take place of 2-3 days. It generally includes pre-wedding shoot and the main wedding function. The photographer generally offers 200+ fully edited wedding pictures along with portraits of bride and groom and well-prepared wedding album. This is the cheapest package.
Engagement & Wedding Shoot: Engagement and wedding are the two most important wedding functions. Usually, couples with good budget go ahead with this wedding photography package. This includes clicking a number of pictures both on the wedding and the engagement day of bride, groom, relatives and family members. This package comprises photographs and a video also.
Elite Package: As the name indicates, this package includes pictures of all those events which are related with wedding. The list of such event is endless such as engagement, pre-wedding shoot, wedding, post-wedding shoot, etc. Many people even include honeymoon pictures in the elite package at an additional cost. Getting scores of wedding photographs, videos, portraits and wedding album are huge plus of this package. It goes without saying that this is the most expensive package of the lot.
Just like you have not take much time in deciding a photographer, follow the same mantra while selecting the right wedding photography package. The reason is more you think, more confuse you will get in selecting the right package. If you are unable to decide any one package, take the help of your wedding photographer. He will let you know the best package within your budget.