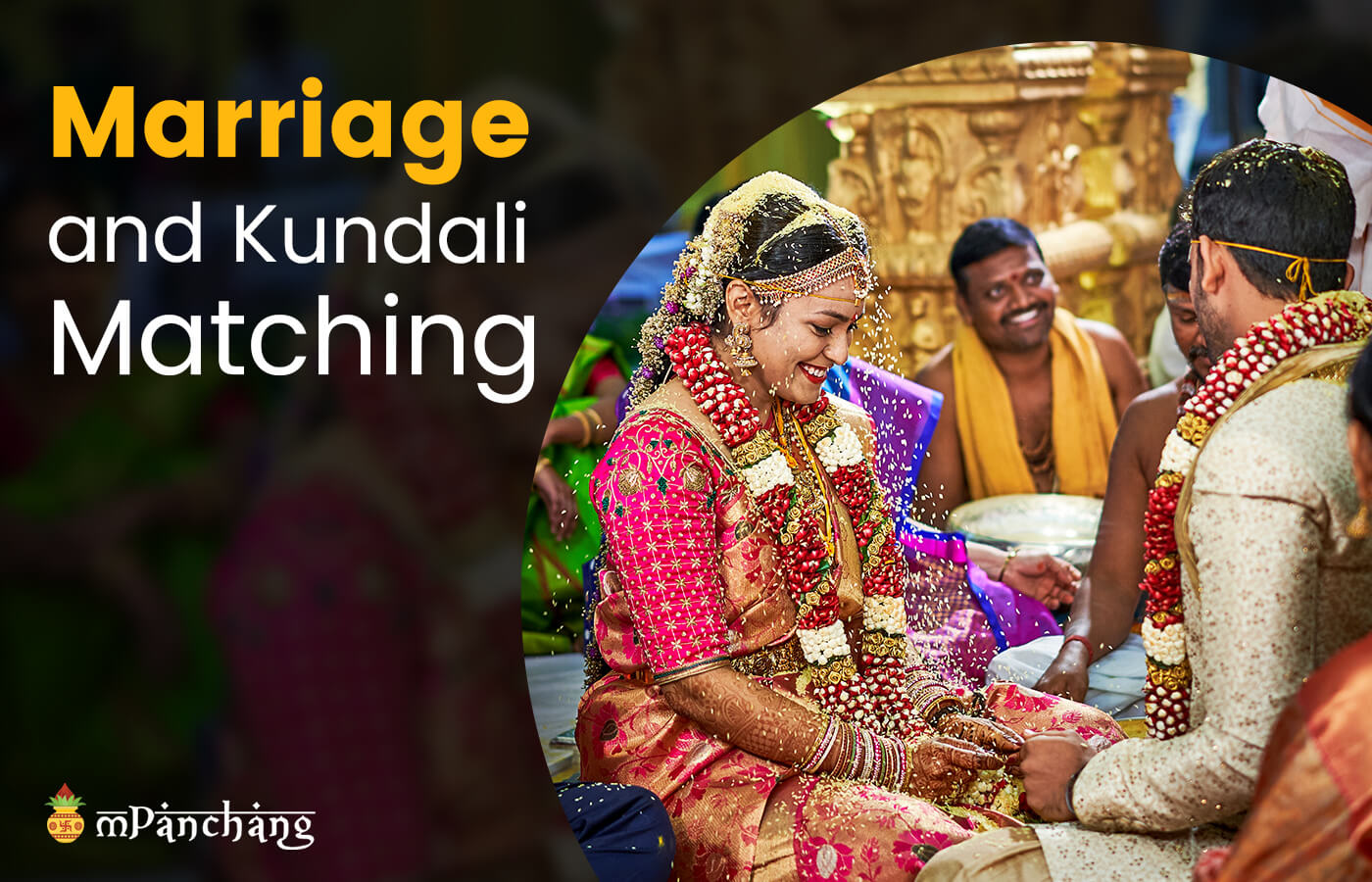 Horoscope Matching for Successful marriage -is the most searched Astrology topic on Google nowadays. With the increasing awareness of Astrology, people are keen to know everything about it.
Moreover, marriage is one of the most significant decisions of life. Marriage Kundali Milan, being a vital source of accurate foresight, helps know everything about future partners well- in -advance. But how exactly it works? And what is the significance of it? Hang on till the end to know whether this heavenly instrument really ensures a happy marital life?
What Is Vedic Astrology?
Before getting any idea about matrimonial astrology, lets first understand Vedic Astrology. Across cultures, people are using various future forecasting instruments to get a better idea of life. During Vedic Age, India developed it's most accurate and useful, one of a kind tool-Vedic Astrology.
Also, Hindu Puranas (Hindu Scripture) mention Jyotish Shastra (astrology) and its use for a successful wedding. Astrologers can foretell almost every notable life aspects based on your Birth Chart. Those who are new to the Astrology might not know what birth chart is and how it works.
Understand The Kundali And The Kundali Matching
Your Janam Kundali holds essential information of your life course. Astrologers need your birth chart to predict your future. It is the base of every prediction. Mapping the exact positions of various planets at the time of your birth is known as horoscope making. It is also known as the Janam Kundali/birth chart.
From ancient times, our ancestors follow the custom of Kundali matching before the wedding. The future bride and groom can foresee their marital journey by Kundali matching. Marriage Kundali Milan is an elaborate process an expert astrologer do to predict the future of a couple.
What is Marriage Kundali Milan?
Marriage Kundali Milan is the most accurate way to know your future journey with a partner. Astrologers carefully match the Kundali of bride and groom. They predict your compatibility with your spouse based on it.
According to astrology, there are eight different -core areas which demand a perfect companionship in order to lead a fulfilling marital life. Astrologers analyze Kundali for all these aspects and check your compatibility with AshtaKuta Milan. To be the ideal match, a couple's kundali must get thirty-two points.
Such a pair is undoubtedly a match made in heaven! But why this analysis is so critical? Why people still use this obsolete technique? Let's address the key question now. The secret of a happy marriage!
The Secret Mantra of Happy Married Life
No marriage is perfect, and there is no instant recipe that can ensure a lifelong happy relationship. A happy marriage does not depend on any single source. It can be achieved with constant love, care, and understanding.
However, carefully analyzing certain fundamental areas can provide the right compatibility. Which further can be a strong base to create a harmonious relationship. Let's see what Marriage kundali Milan offers us in this direction.
Horoscope Matching For Successful Marriage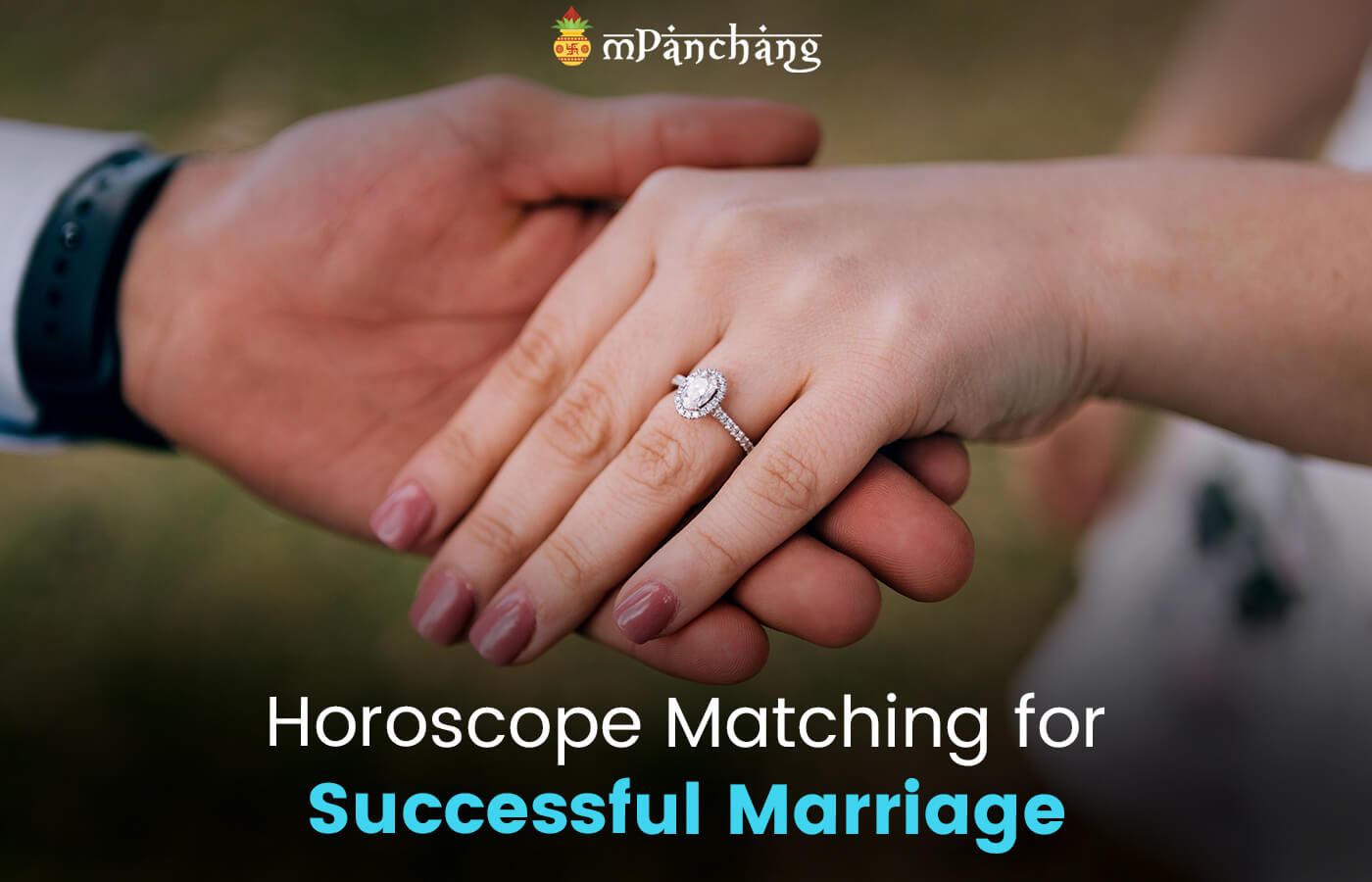 As we already know, a blissful wedding does not depend only on the Kundali Milan. But we must check which merits it holds, that still in this Tech-age, it is so widespread!
As we discussed before, adaptability-compatibility is a necessary trait for a pleasant couple. By horoscope match, you can check companionship on life-essential sectors.
With the support of Kundali matching by Name, you can precisely observe the career graph of your spouse. It predicts financial fortune, which is essential in today's time. Evaluating the budgetary future is, infact, the most useful thing every couple must do to ensure a smooth relationship
It anticipates any future health conditions -probable disease- well in advance. It is wise to know the physical fitness level of your future spouse.
One of the most crucial purposes of the wedding is to have a family. Your horoscope and matching it with the partner's birth chart can foretell about your offspring and any issues related to it.
Kundali Matching for marriage can provide an opinion about your partner's characteristic features. His thinking pattern and how he sees life. This is key to match each other's future expectations
It also exposes your requirements and desires. It presents a good insight into your life mission, your likes, and dislikes. This is how you can learn each other better and be a soulmate for an enduring connection
According to our culture, marriage is a bond of two families. It is difficult to be happy if you do not have great terms with your partner's family members. Astrology can even foretell relationships with in-laws, family disputes, and domestic violence!
Janam kundali predictions hold a secret about your life journey. It also reveals any critical situations, sudden changes, detours of career, etc. Knowing this can be a great help to understand your partner's life course.
Sometimes your kundali may have some ill-placed planets. This can bother your wedding life. Janam kundali predictions can foretell it accurately.
Generally, people suffer from Mars -Mangal Dosha and Shani-Saturn Dosha. This can cause severe trouble in married life
Horoscope matching for marriage can render precise solutions to all these Doshas.
An ideal relationship depends on all of the issues discussed above, and horoscope matching for a successful marriage will cover everything accurately.
The Final Call
Marriage does not depend only on Kundali matching, but as we saw here, it very much depends on Kundali Matching for a wise future partnership. That is why today, various online sources are flooded with such free Kundali softwares.
Additionally, it is time and money savvy to use such free but accurate websites. Let me share a site that I personally use and which is very easy to understand and useful in results. You can check it if it can fulfill your requirements
Also See: The Great Indian Marriage Sequel
We already shared the secret Mantra of a happy married life. Marriage kundali Milan along with love, care, and understanding, can make a perfect base to build your lifelong marital relationship with a future spouse. Do not procrastinate this final call and get your free Janam kundali predictions, now! Don't you desire a harmonious, blissful life with your spouse?