Mozilla Thunderbird is a commonly used free desktop email application. It helps in the efficient management of mailbox data on the local system. If you want to access Thunderbird emails online, it is better to transfer your emails from Thunderbird to Gmail. Gmail offers great cloud storage, search capability & universal access to the data. In this blog, we are going to see how to move emails from Thunderbird to Gmail account with two different methods.

Expert Choice: Are you searching for a method to transfer emails from Thunderbird to Gmail? Then go with MBOX to Gmail Wizard. It is an efficient automated solution that enables the instant migration mailbox data from Thunderbird to Gmail account. It securely moves emails by maintaining all attachments in its original format.

How to Move Emails from Thunderbird to Gmail – Step by Step
Before go with the following steps, you must need to extract the MBOX file of Thunderbird from its storage location. Then download the MBOX to Gmail migrator in the Windows system & follow the simple 5 step procedure.
1. Install & run the migration tool in your system.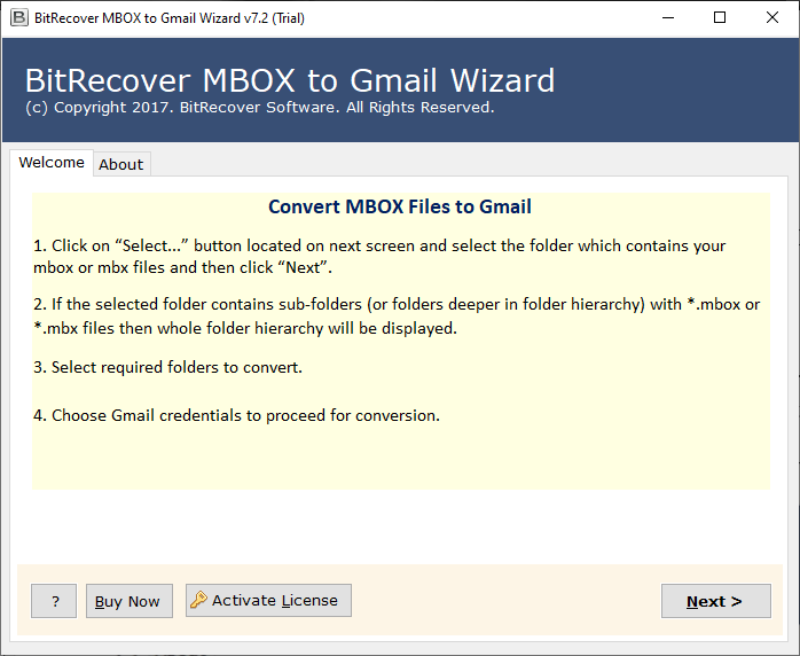 2. Choose Select Folder/ File to import MBOX file. Then click on Next Button.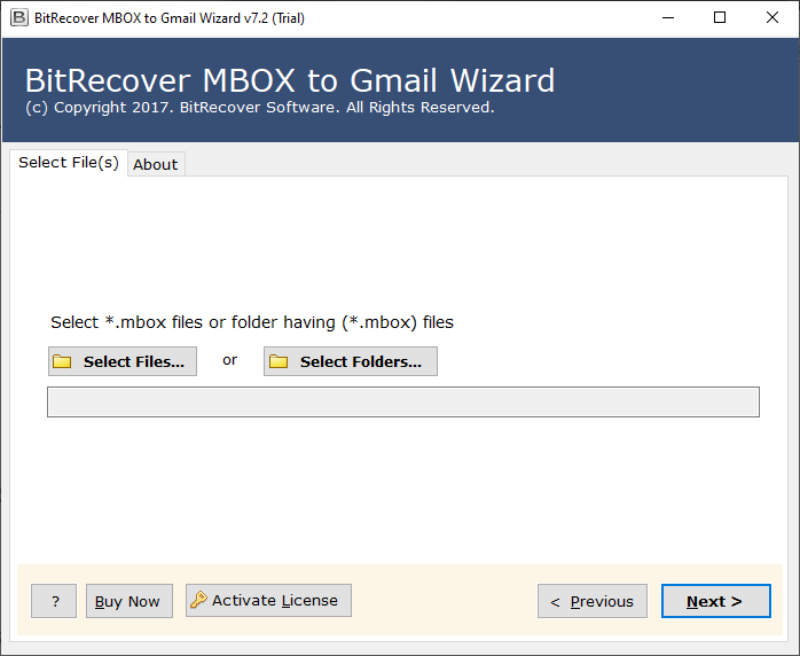 3. From the listed files select the files that need to move & hit the Next button.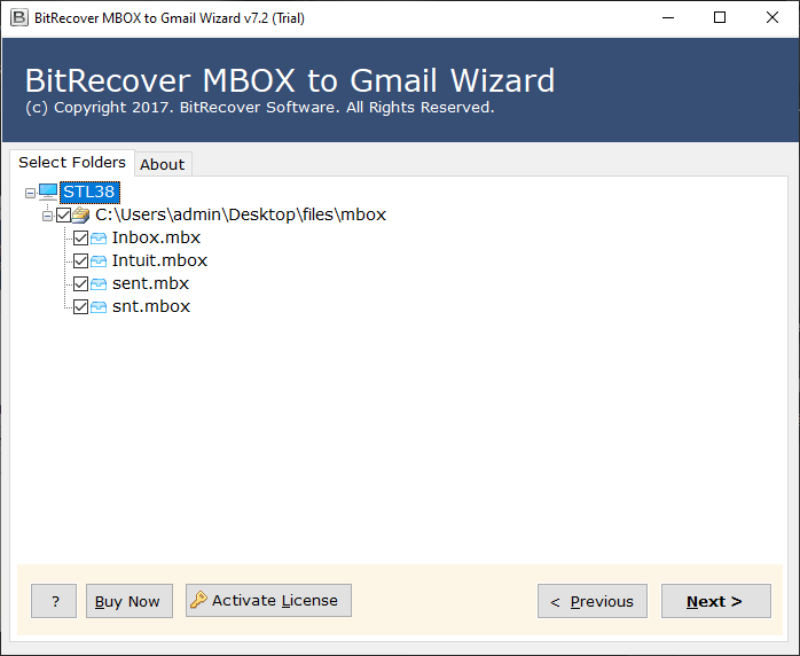 4. Provide Email address & Password of the destination account. Then click on Next.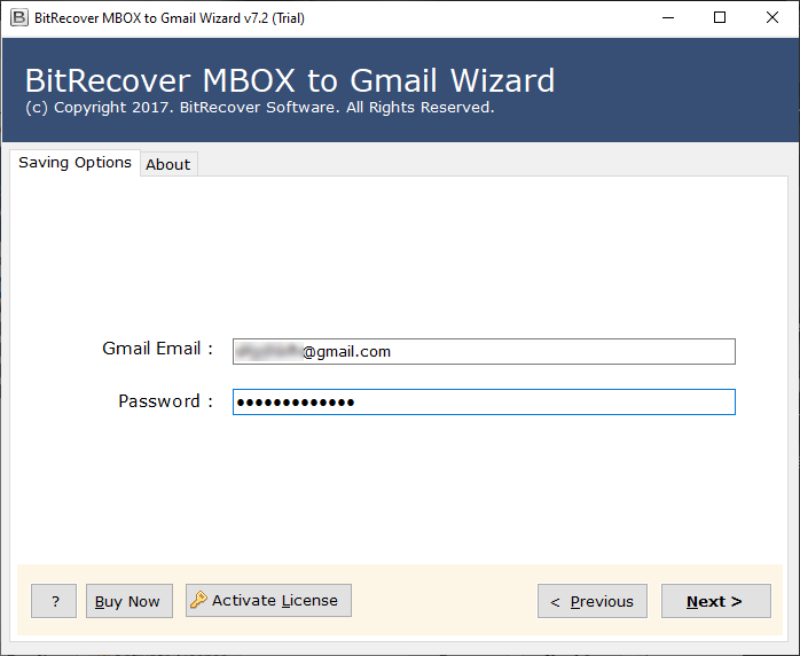 5. Finally the software will start to import Thunderbird MBOX file data into the desired Gmail account.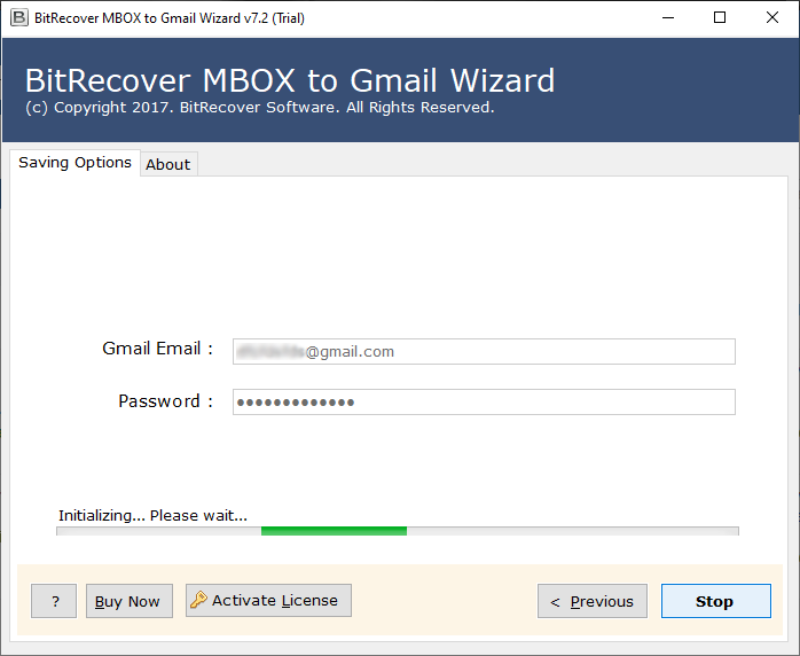 Note: Get the Thunderbird MBOX file from the default location: "C:\Users\<Windows user name>\AppData\Roaming\Thunderbird\Profiles\<Profile name>\"
Why Not Forwarding Emails?
Forwarding is an easy method that allows the easy transfer of email messages between different accounts/ platform. This is the method followed by most email users. But it has some drawbacks also. When a user decides to transfer or move a mailbox from one account to another. They always try to make sure that all the email properties are maintained as it was. But while forwarding the emails it will change its properties like original sender, time of send & receive, etc. Also, the user will lose Gmail's organizational capabilities.
Transfer Emails from Thunderbird to Gmail Using IMAP
By copying emails from Thunderbird to Gmail account users can easily move emails from Thunderbird to Gmail & access from online. For this user need to follow two processes.
Enable IMAP settings of Gmail

Copy emails from Thunder TO Gmail
#1: Enable IMAP Settings of Gmail
IMAP protocol of the Gmail is responsible for keeps your emails in the server. Without enabling the IMAP settings of the Gmail account you can't access the moved data from online.


1. Login to your Gmail account.
2. Select the Settings option from the gear button.
3. Go to the "Forwarding and POP/IMAP" tab.
4. From IMAP access section select Enable IMAP option.
5. Click on the Save changes button.
#2: Move emails from Thunderbird to Gmail
1. Go to the Thunderbird application.
2. Configure the destination Gmail account in the application.
3. Go to the email folder that you want to transfer into Gmail.
4. Select the email messages and right-click.
5. Go to Copy To option. Then choose your Gmail account & folder to which you need to transfer the selected email messages.

Note: You can also select Move To instead of Copy To. But this option will completely move your email messages into Gmail without keeping the local copy. If any error occurs in between the transferring process this may lead to permanent loss of your data.

Alternate Solution to Move from Thunderbird to Gmail Account
After going through the above mentioned manual solution you can understand. It is a very lengthy process. And also, it consumes a lot of time to complete the process. This is the main reason most of the users choose third party solutions to move emails from Thunderbird to Gmail.If you are also in the same situation don't worry we will help you.


Thunderbird MBOX to Gmail migrator is a brilliant automated software. It facilitates a secure transfer of emails from Thunderbird to Gmail account. The simple & user-friendly interface of the utility helps the user to work with less effort. The tool moves mailbox data without any data loss and ensures data integrity. Now we can see various magnifying features of the migration software.


Direct transfer of emails into Gmail account.

Maintain folder hierarchy even after the migration.

No limitation on the importing Thunderbird MBOX file.

Retain all email properties & meta data.

Users can view live progress status of the process.

Support MBOX & all MBOX related file formats.

Allows the bulk transfer of mailbox data.
Wrapping Up
In this blog, we explained how to move emails from Thunderbird to Gmail. In the above section, we mention both manual & automated solutions. It will help you to perform effortless data transfer. For securely transfer emails from Thunderbird to Gmail account we are recommending the alternate third party solution.