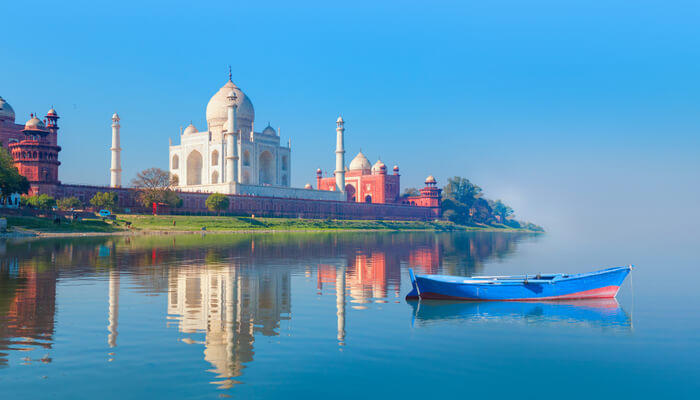 The capital city of the country boasts modern, unique infrastructure and tourist attractions where people from around world visit. Also, the city is located around many destinations where you can plan a trip for a day or two and unwind your tiredness. In this blog, we have listed 8 Perfect weekend gateway from New Delhi.
1. Agra
Home to one of the wonders of the world, i.e., Taj Mahal, Agra is almost 230 kilometers away from Delhi, which makes it a perfect weekend destination. You can either drive to the city or book a train direct to Agra; you can even plan a road trip via an online bus portal, i.e., Red Bus, and do not forget to check out the latest RedBus offers to gran maximum discount on your journey.
Agra is one of the oldest cities, apart from the Taj Mahal, the city features numerous forts which are worth your visit. Some of the well-known places to visit in Agra include Agra Fort, Fatehpur Sikri, Sikandra Fort, Jahangir Palace, and Akhbar Mausoleum. Amongst sweets, do try your hands on Petha, Lassi, and chaat for which the city is famous.
2. Jaipur
The ''Pink City'' has magnificent palaces, fortresses, havelies, and rich history. The town is approximately 280 kilometers away from Delhi, which makes sit a perfect destination for your upcoming weekend. Some of the side attractions of the city are Jaigarh Fort, Nahargarh, Jal Mahal, Albert Hall Museum, Jantar Mantar, Kanak Ghati, and Choki Dhani. The city is also known for its markets amongst which Bapu market is most visited and liked by the tourist
3. Nainital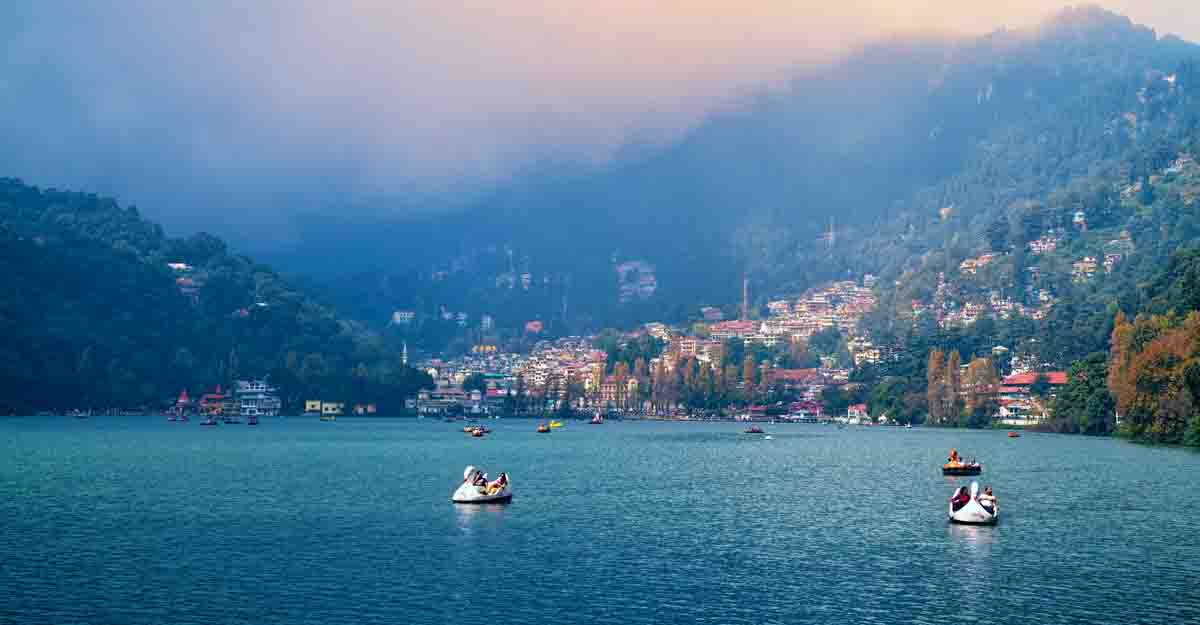 The hill station is located in Kumaon Hills and famously known as the ''City of Lakes''. The mesmerizing place is an ideal place to get a break from your regular life. The site is perfect for adventure enthusiasts as it boasts numerous trenching points that include Nainital- Kilbury Trek, Snow View Trek, and Nainital- Betalghat Trek.
Apart from trekking, you can even try aerial rope-way that connects the town with Snow View Point, from where you can have a breath-taking view of the city. After exploring the town, you can go to Jim Corbet and go for Jungle safari or stroll around the national park.
4. Neemrana
Neemrana is just 120 kilometers away from the capital city and is apt for a quick break. Surrounded by greenery and picturesque views, the place has a rich history. If you like digging into history, then you will surely love to visit the Neemrana Fort Palace. It was built in the 15th century and has a unique infrastructure. The Zip-lining is a must-try for all adventure enthusiasts. You won't believe you can get some of the best restaurants around the palace that offers Japanese cuisine. Treat yourself with delicious cuisines during the visit to the palace.
5. Haridwar - Rishikesh
Haridwar and Rishikesh are some of the most visited Hindu Pilgrimage sites, which is at a distance of 280 kilometers from the city. Both the city are known for their Ghats and temples. After resting in Hardwar for few hours, you can straight head away to Rishikesh, where you can pay a visit at Yoga ashrams for self-healing or go for river rafting. Do not forget to visit Beatles Ashram, one of its kind Ashram, that features beautiful artwork and greenery around.
6. Mussoorie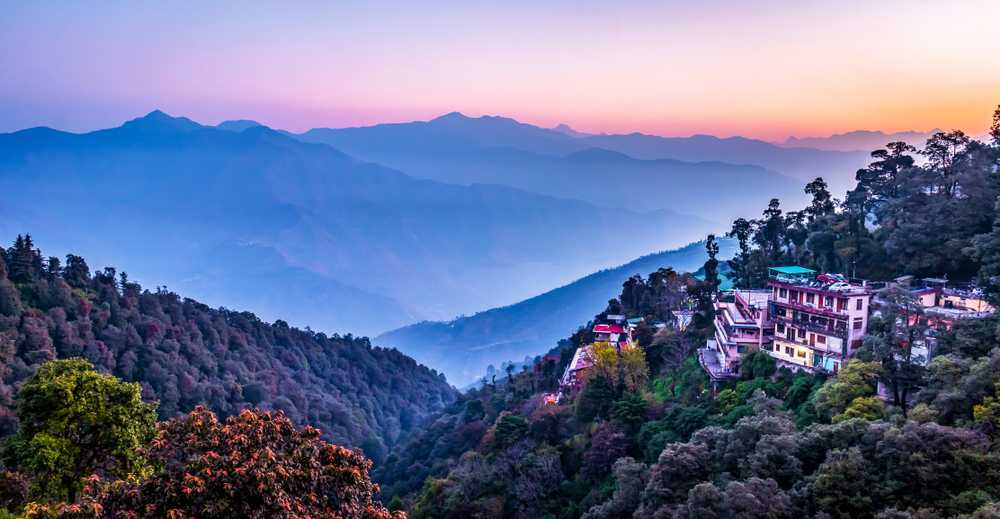 After a short trip to Rishikesh, you can plan a day trip to Mussoorie. The hill station has numerous tourist attractions. On the way to Mussoorie, you can even explore Dehradun city and try its street food. Mussoorie has pleasant weather round the year, which makes it a perfect destination for honeymooners and tourists across the country. Some of the most loved tourist attractions of Mussoorie are Kempty Falls, Mussoorie Lake, Lal Tibba, and Gun Hill.
7. Lansdowne
If you are looking for a quiet and calm place where you can unwind your tiredness after a long hectic week, Lansdowne is a perfect place for you. The place is only 270 km away from Delhi
The peaceful town also has some tourist attractions such as Darwan Singh Regimental Museum, which is known for its rich history and extensive collection. For adventure seekers, a short trek or hike to Bhim Pakora and Tip n Top hill point will be perfect.
8. Chandigarh
The ''Dream City'' of India is the hub of monuments, old building, spiritual properties and markets which pulls large crowd from all over the country. After staying in the city for a day, you can head to Shimla, the nearest hill station from the city, and enjoy the surreal beauty of nature.
Conclusion:
Delhi is a center of many tourist destinations that are perfect for weekend gateways. In this blog, we have curated eight places that you must plan to visit on your weekend.