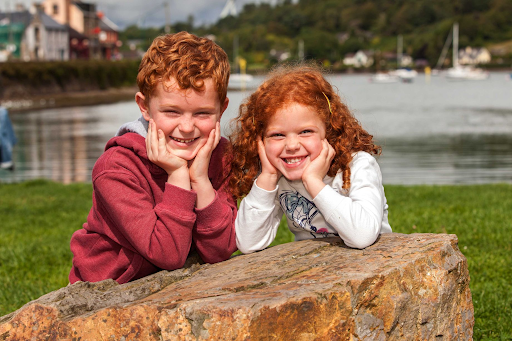 Have you lost your sibling in your childhood? Do you need to find out the person after these many days? Most of the people are struggling to do so, but you will have an amazing idea, and that is a sibling DNA test. It will be helpful in comparing the genetic material of one person to the other one for determining the likelihood that they are biologically related as siblings or not. For that, you have to rely on the trusted and reputed service provider of DNA test, right? Paternity USA can help you to find out your siblings with an accurate DNA test result.
Need for the siblings DNA test
PaternityUSA'sSibling DNA testing is suitable for one or more individuals who need to identify whether they are sharing a common parent or not. In many cases, this kind of test can be performed in order to determine paternity. This situation is happening where any father is incarcerated or deceased. This DNA test will also be frequently performed for providing evidence of the biological relationship of any U.S immigration applications. In some rare cases, it should be used if the child is given for adoption.
Know its types
If you are going to perform a siblingship DNA test, then it is essential for you to know about the types of testing. If two individuals who are having the same biological parents known as full siblings and any two individuals who are sharing one biological parent known as half-siblings. Full siblings will be sharing half of their parent genes because of the common inheritance, and half-siblings will be sharing 25% of their genes. In general, there are three types of Siblings DNA test available, and they are as follows,
Full siblings vs. Unrelated:
In this test, two individual's DNA is compared to finding out the likelihood if they are having the same biological father and mother versus being unrelated completely. It is a fact that this kind of test is required in the case of US immigration cases where an individual is a US citizen who needs to sponsor an alleged sibling.
Half Sibling vs. Unrelated:
In this, DNA testing with siblings who are having different biological mothers and thus determining the likelihood that they might have the same biological father or not. This test requires samples from both the biological mothers, if possible.
Full sibling vs. Half sibling:
This test is taken between two individuals who are having the same biological mother. It is used for comparing the possibility that they are having the same biological father or not. In this, you are in need of the DNA samples of the biological mother as well. So that it greatly increases the definiteness of the DNA test.
Final thought
For the DNA testing for siblings, the perfect result can be achieved, which is totally based on the availability of the testing persons. Hence, the more the available genetic information, the greater will be the opportunity to get the exact result. In Paternity USA, you can get an accurate result by spending an affordable price range. Get in touch with them to get accurate results!