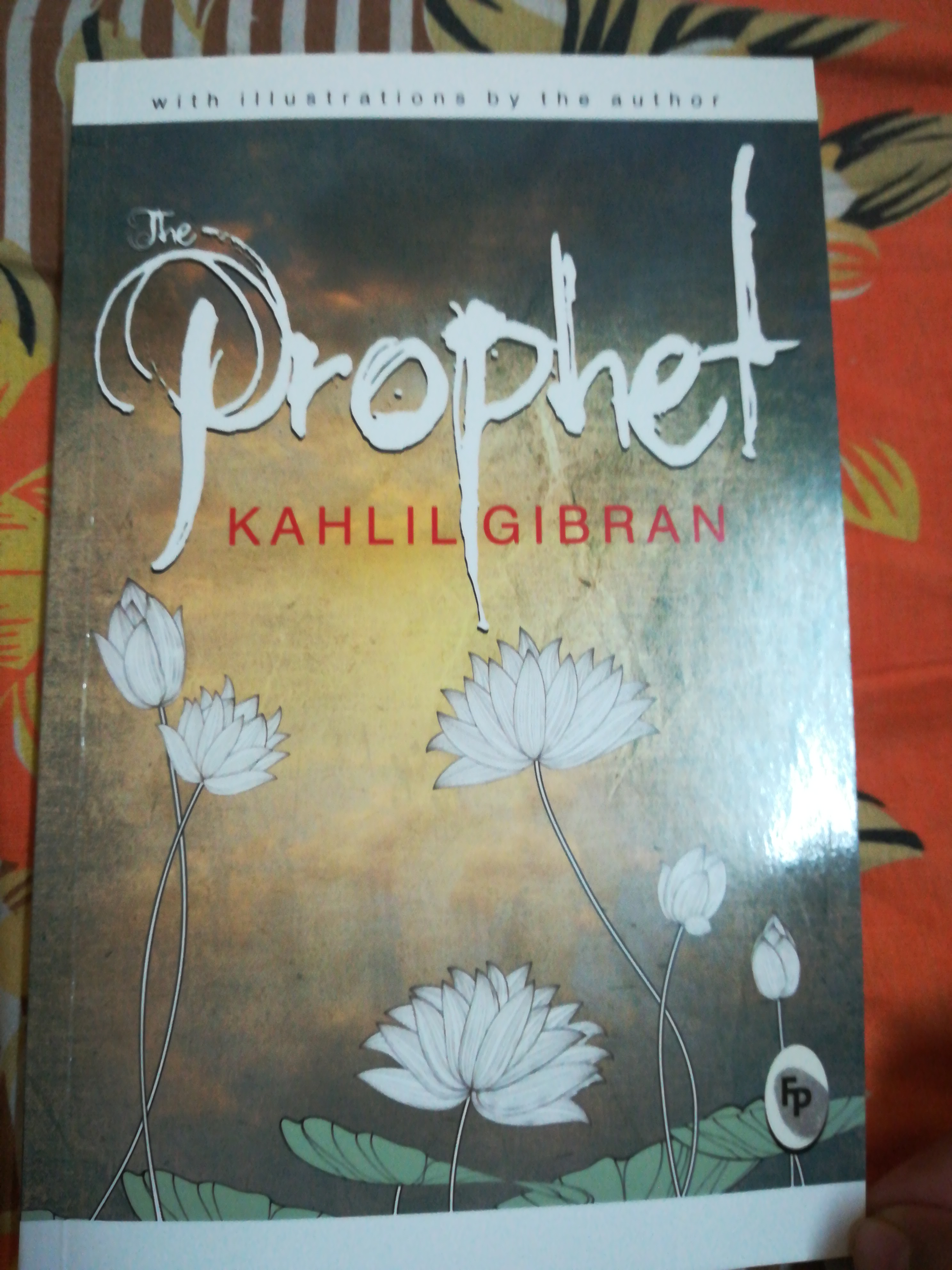 THE PROPHET - Kahlil Gibran
I've never thought that I would be writing a book review (thanks to my reader's block) let alone of a poetry book. The Prophet is a Poetic Essay consisting of 26 proses talking about spiritual meaning of life, death and everything in between. The book is essentially in Archaic English, so if 'thy' ever think of reading it get a dictionary handy. (I couldn't keep track of how many times I reread sentences to understand what was going on... Oh okay got it)
As you dive into book, you find Almustafa preparing to return to birthplace after 12 years of exile in an island inhabited by people whom he is bidding goodbye. They insist him to speak about love and so he does. It brought me to think when he said, "Love gives naught but itself and takes naught but from itself." In further chapters he talks about marriage, children and also Reason & Passion. Most of the things he writes is pretty convincing and changed my view on everything. The book is pretty liberal and non judgemental considering it was published in 1923.
The way Gibran describes religion and preaches, The Prophet has a potential to be the next Bible and maybe someday in future to bring together Christianity and Islam. I would not be exaggerating if I say that Prophet has the potential to be song lyrics ("your pain is self choosen" sounds something like Adele can put into a banger), political speeches (Gibran talks about Law) and can make great Wedding Vows when he defines love. I swear I fell in love with the concept of love.
Gibran gives a very cryptic end to the book and bids farewell to the people on island and says to remember him in their heart and promises to reunite when, "... A moment of rest upon the wind, and another woman shall bear me." Did he die? Or was everything a metaphor? You gotta read yourself and interpret it your way.
In conclusion I honestly will give the book credit for being so intriguing that I read it in just two sittings. Gibran has a way of speaking to people at different stages in their lives. It has this magical quality, the more you read it the more you come to understand the words, it's like an endless fountain of knowledge. There is nothing to critique in this poetic collection. And if you need a spiritual awakening, it is a must read.