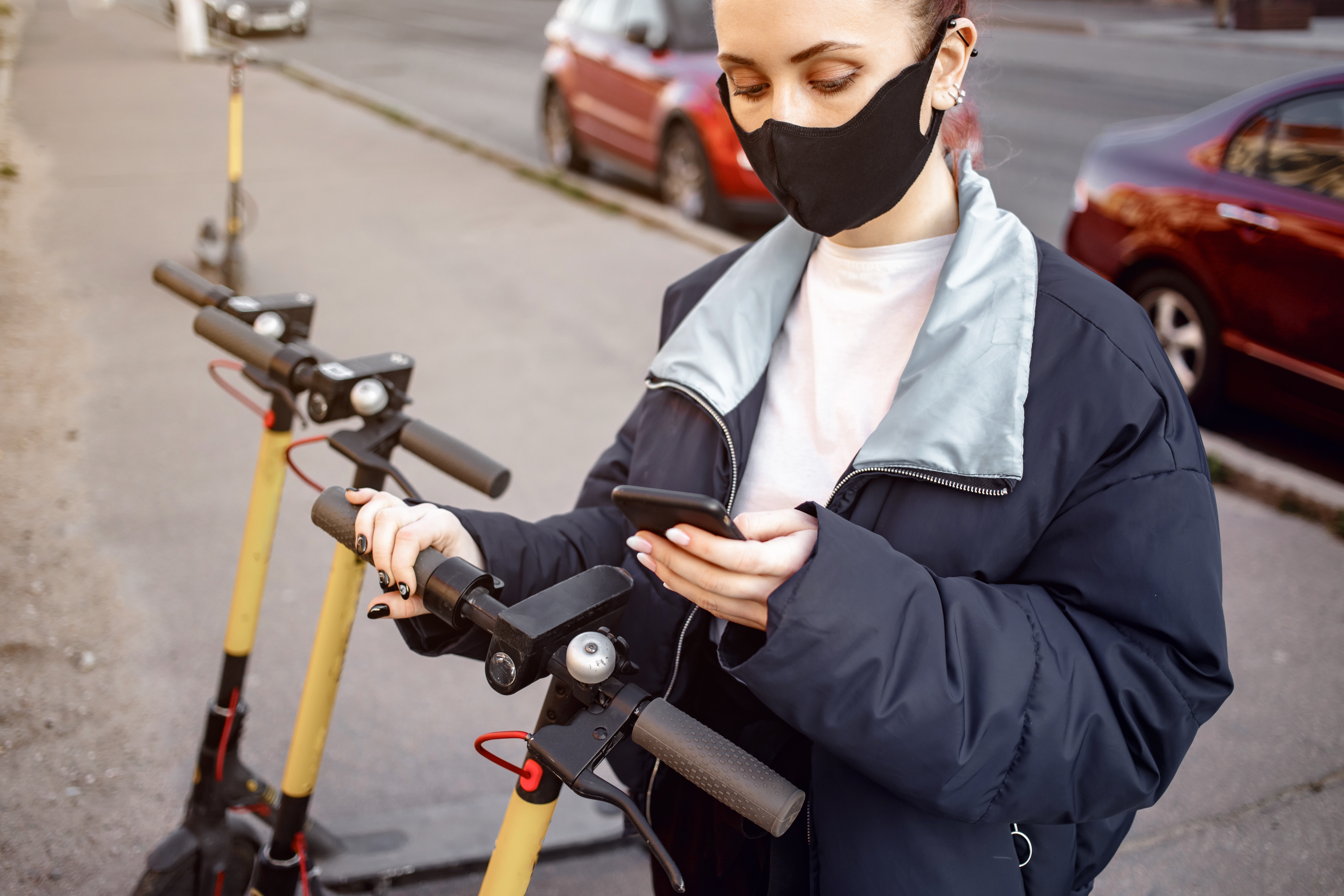 Some of the significant factors for its popularity include the rising demand for fuel-efficient vehicles, push for lesser carbon and greenhouse gas emissions, and affordable transportation with low maintenance costs.
Moreover, ride-sharing companies for electric scooters in Australia, the UK, the US, and more across the globe are changing urban transportation by making electronic scooters more accessible and affordable for the public via mobile apps.
Some observers believe that the industry is currently a trend and could result in big losses in the future. However, in reality, unit economics for electric scooters have increased, and companies are continuously innovating their products to overcome operational limitations.
Additionally, electric scooter companies have become more active in engaging with regulators to establish micro-mobility solutions. After all, as cities and populations grow, the need for micro-mobile, eco-friendly, and affordable electric scooters will help the people's lifestyle and the environment in the long-run.
So, how exactly have electric scooters for adults in Australia, the US, the UK, France, and across the world changed urban transport?
Reducing carbon emissions
Environmental impact is the first and foremost change. The European Parliament's data say that transport accounts for 30% of EU's total carbon emissions, and 72% of this part is caused by road transportation.
Electric scooters would be a key player in reducing these numbers. If more cities adopt it, it could significantly reduce carbon emissions. In fact, electric scooters lessen these by around 350 grams for every mile, according to electric scooter sharing company Lime. After all, electric motors are three times more energy-efficient compared to combustion engines.
Lime also reports that electric scooters in Paris accounted for 1.2 million motor vehicle trips, saving around 330 tons of carbon emissions. They also said that widespread adoption of electric scooters in the city alone could reduce 10,000 tons of carbon emissions by 2030.
Moreover, electric scooter sharing companies like Lime and Bird continue to improve their products and services to reduce their impact on the environment. For example, they have been producing swappable battery scooters and implementing cargo bike operations to further reduce carbon emissions in the electric scooter's overall lifecycle. According to a report by Ernst and Young, these initiatives helped reduce carbon emissions in Paris by 51%.
Indeed, if people would adopt e-scooter sharing systems or the best value electric scooters in Australia, the US, the UK, and more, it could impact the environment and climate significantly.
Offering an affordable means of an everyday commute
Compared to purchasing a new car, buying electric scooters offer a more reasonable price for an everyday commute. Budget options cost around $300, while premium electric scooters cost around $1000. Of course, the higher the value, the better the features. But at the end of the day, it offers the public a more convenient, fast, eco-friendly, and affordable means of transport.
However, an electric scooter's cost-effectiveness is seen in the long-run. Running on electricity rather than fuel saves users from fuel costs. A recent study also found that electric vehicles only have a total cost of $8,439 per year compared to cars. Moreover, electric vehicles only have a total cost of $982 per year for maintenance and repair.
Overall, electric scooters enable anyone to navigate through cities easily and have their transport because of its affordable price. Moreover, e-scooter sharing systems have made them more affordable and accessible to the public.
Helping micro-mobile transport evolve
Electric scooters may be relatively new to the public and the transport industry, but its trial and errors give way to a growing field and interest in micro-mobile transport. The first generation of electric scooters that launched in the market only had two to three months of life span that posed a challenge in terms of profitability.
After making electric scooters more durable to expand their life span, the second generation of scooters achieved better margins at a city and regional level. Other improvements in this new lineup included swappable batteries, sensors and other smart features.
Now, electric scooters in Australia, France, the US, the UK, and more continue to innovate models by adding new features such as self-parking capability and reducing their impact on the environment. Ultimately, the end-goal is to create sustainable micro-mobile transport for people and the environment.
Electric scooters are the future.
As of now, despite its growing demand, it is still uncertain if electric scooters will become a popular and widespread mode of transport in cities in the future. After all, regulations on its safety and public use are still restrictive for electric scooters to take over the streets fully.
For example, even the best electric scooters in Australia can't ride in New South Wales and South Australia as it is illegal in these states. Meanwhile, in the UK, mini electric scooters are not allowed to be driven on pavements. Otherwise, owners would need to register their scooter, get a license and insurance, and wear a helmet.
Despite these limitations, one can't deny that transportation is evolving and electric scooters are just one of its proofs. Boyd Cohen from the EADA Business School in Barcelona says, "We're seeing an explosion in new forms of two-wheeled vehicles that are accessible to people — their own bikes, bike sharing, electric scooter sharing, and electric bike sharing." He added, "All these will become more and more ubiquitous."