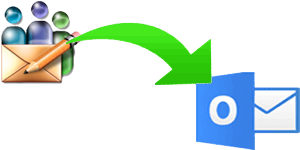 Email client changes the world of communication and centralise it in one place. Email client plays major role in day to day life. Today each and every person depend upon email client for sharing database. With enhancement of technology email service provider offer various other services besides emailing. Now organization carry out their day to day work on various email platform and manage company's database their as contacts, calendar, task, journal etc. But still when it's time to move database from one email platform to another people hesitate at first. Because its always a tough job as different email client support different file formats which cannot be easily converted. One needs a proper knowledge and expertise to perform any conversion. One such example of Conversion is Eudora to Outlook 2019. Recently many uses repeatedly asked how to migrate email from Eudora to Outlook 2019 so I decided to write a blog on this particular conversion. But first we take an overview of what Eudora is.
Eudora – A Brief Overview
Eudora is a popular email client that can be used on classic Mac OS, MAC OS X and Windows operating system. It was originally developed by Steve Dorner in the year 1988. Later it was acquired by Qualcomm in 1991. The email client support MBX file formats which uses plain text files. In today's time Eudora mail can be accessed by its old user and it doesn't welcome new users.
Reasons to Migrate Email from Eudora to Outlook.
This section of the blog fall light on some of the reasons behind the conversion of Eudora email to outlook all version.

Due to job switch user may force to migrate email from Eudora email client to Outlook. Different organization uses different email service providers to manage their day to day work. If the current organization of user uses Eudora as the main email client and the organization in which he/she want to switch uses Outlook then they have to migrate data from Eudora and transfer it to Outlook.

Outlook is among one the safest application which keeps the database secure from any cybercrime and leakage. On the other hand such security features are not provided by Eudora email client.

MS Outlook is modern time email client which offer all the advance filters which fulfil today's users need. While Eudora is an old fashioned email client which doesn't provide any such feature which suits users need.
Migrate Email from Eudora to Outlook 2019 Manually
Step 1: Open MS Outlook then go to menu bar and click File option>> then press Import and Export button.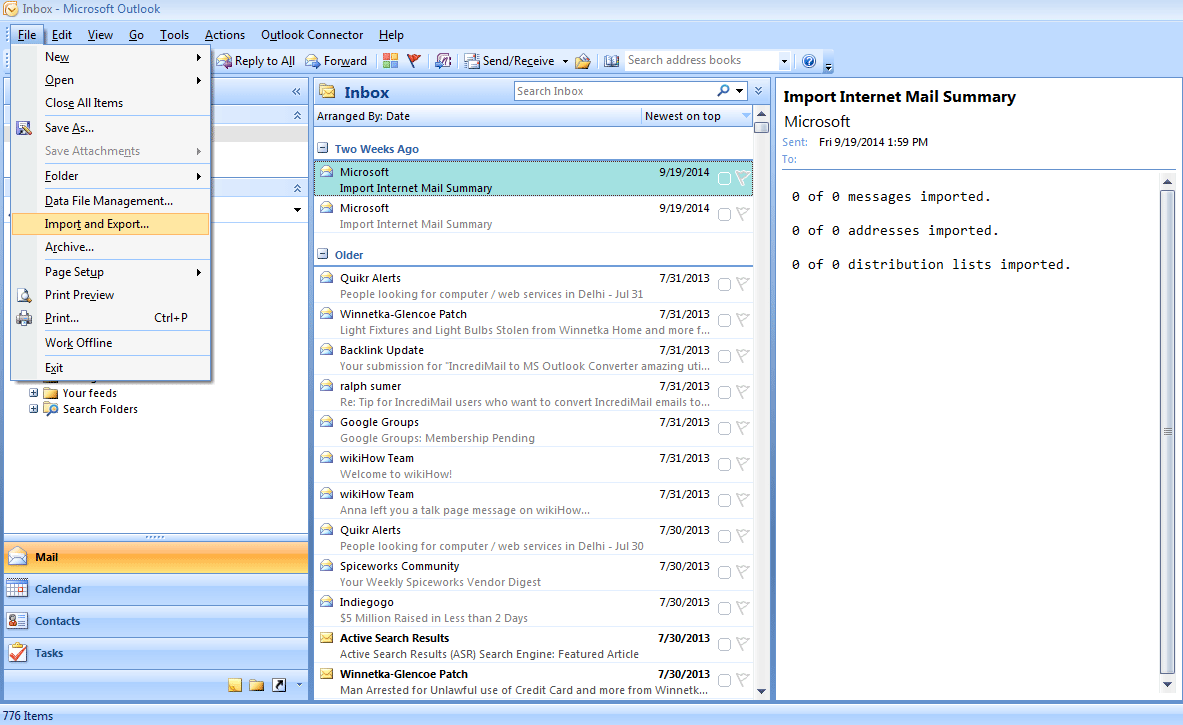 Step 2: Next choose Import Internet mail and Address option and then hit on Next.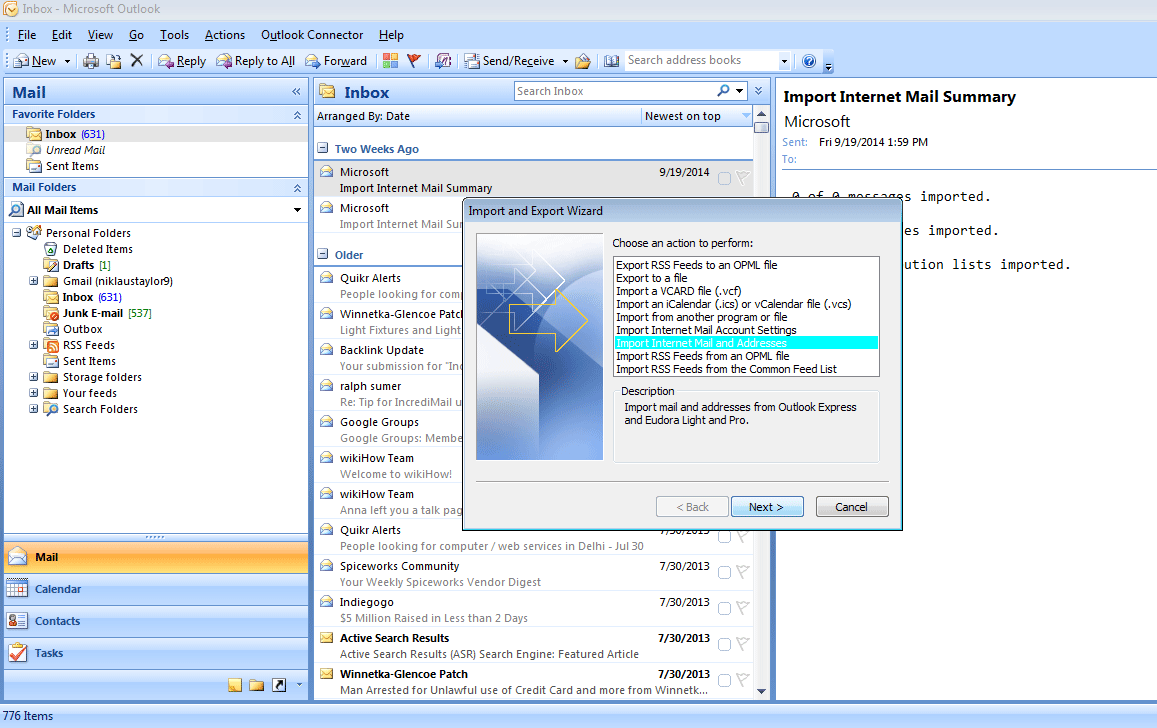 Step 3: Further choose Eudora (pro and light) 2.x, 3.x, 4.x etc. Then tick on Import Mail option and Import address book option as per your need and at last click on Next button.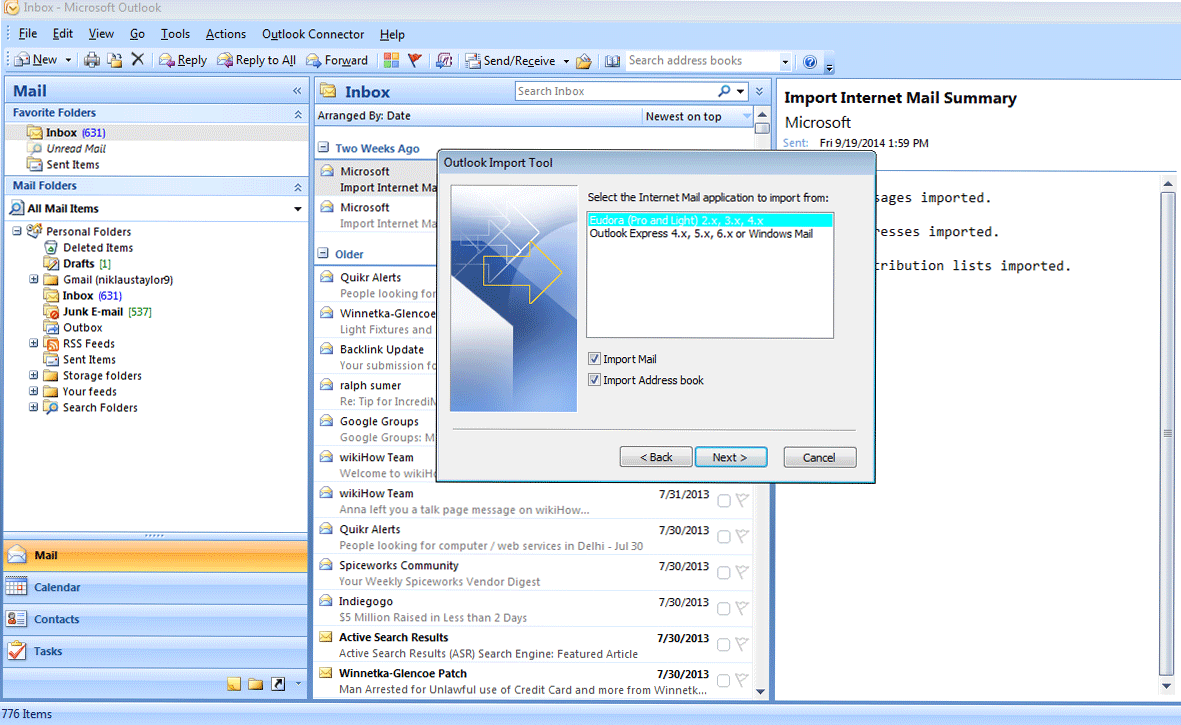 Step 4: Now an Import mail wizard open, you have to choose "Allow duplicates to be created", then click on Finish button.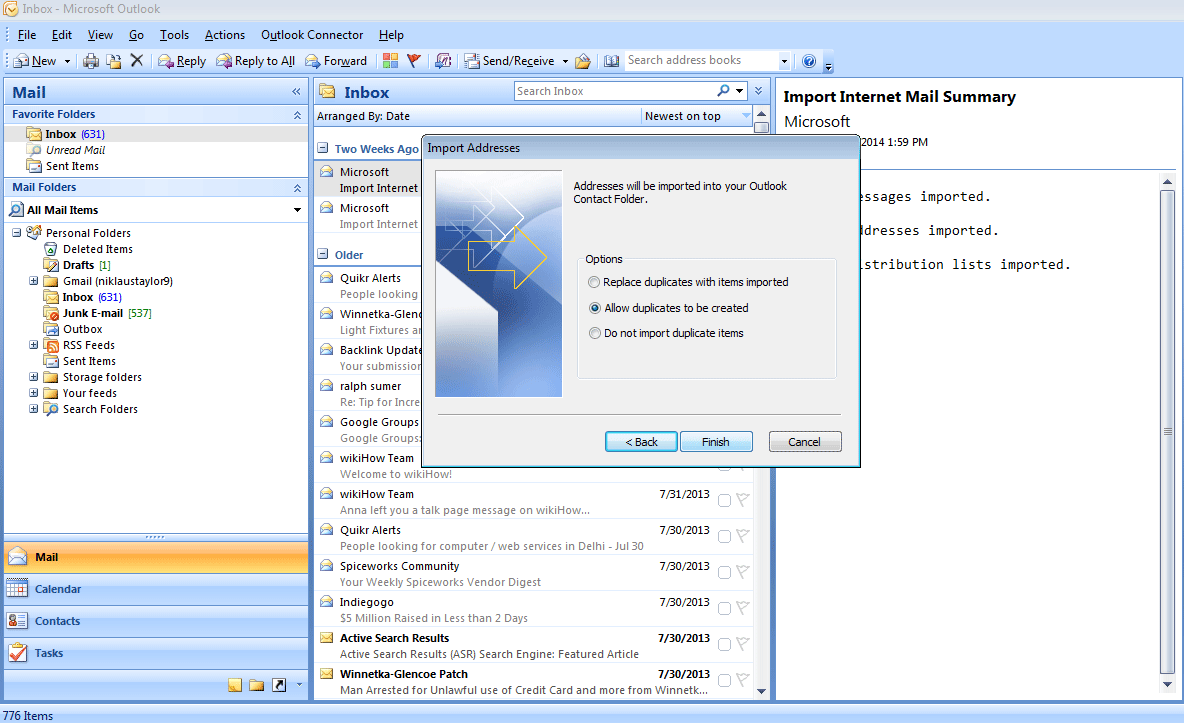 Shortcomings of Manual Method
Manual method does not provide guarantee migration of all selected Eudora emails to MS Outlook.




Highly time consuming.

High possibility of data loss as it transfer folder one by one to Outlook.

It is necessary to install both the application i.e. Ms Outlook and Eudora in the same machine in which you are performing the conversion process.
Eudora Converter – A Professional Tool
Eudora Converter is a smart third party tool which provide you complete solution of how to migrate email from Eudora to Outlook 2019. The software is the most reliable and trustworthy application which perform the conversion with 100% accuracy and integrity. With the user friendly Graphical interface it makes the conversion too easy for any naïve user irrespective of their background (technical or non-technical).
Follow these steps to effortlessly migrate Eudora emails to Outlook
Step 1: Download Eudora Converter and launch it in your PC.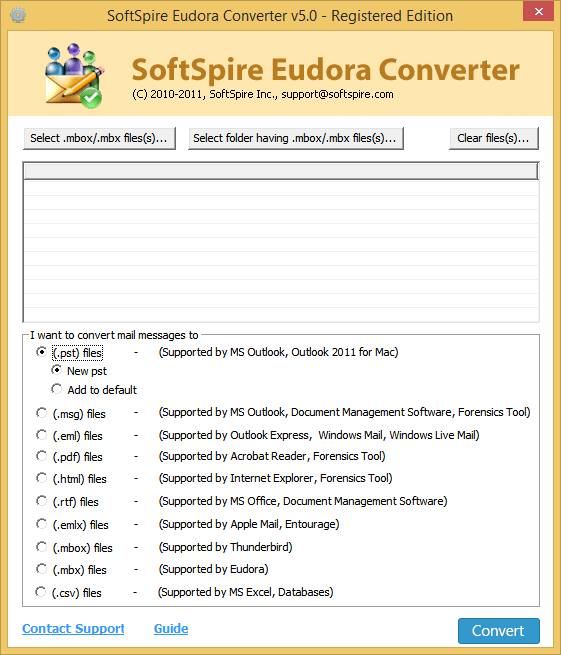 Step 2: Now select any of the option to load you Eudora emails in the software
(a)Select .mbox/.mbx file(s)
(b)Select folder having .mbox/.mbx file(s)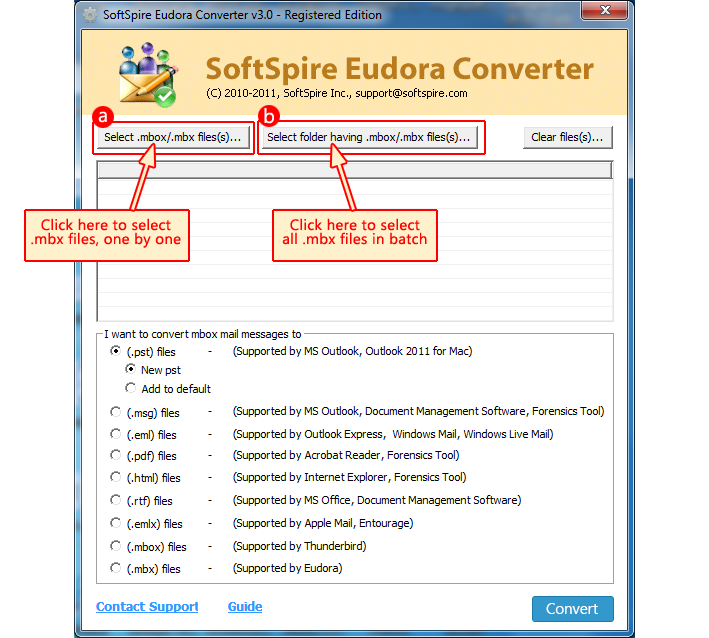 Step 3: Next choose Outlook as the output option and click on Convert button.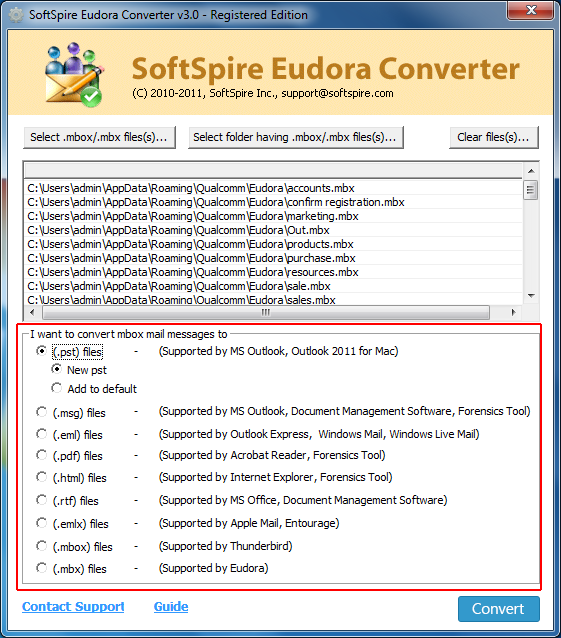 Step 4: Further choose destination location to save your resultant files as per your requirement.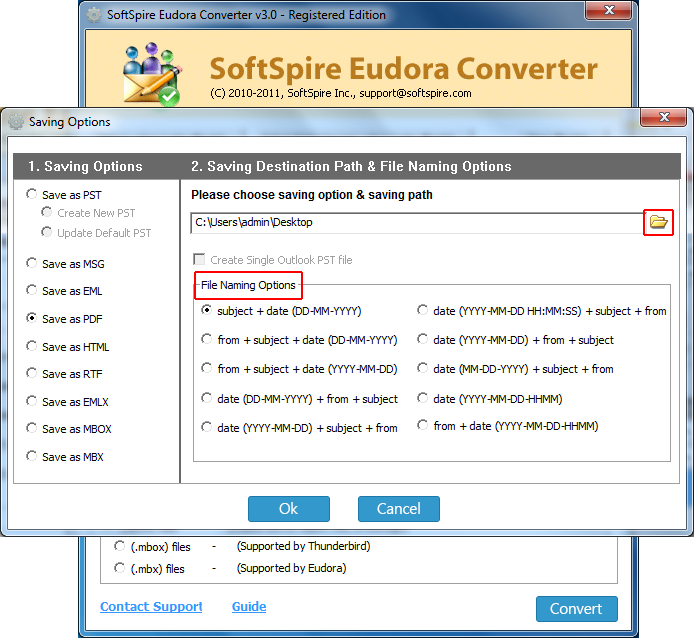 Step 5: Finally a pop-up Windows opens with a message "Conversion Completed", click on Ok button to finish the process.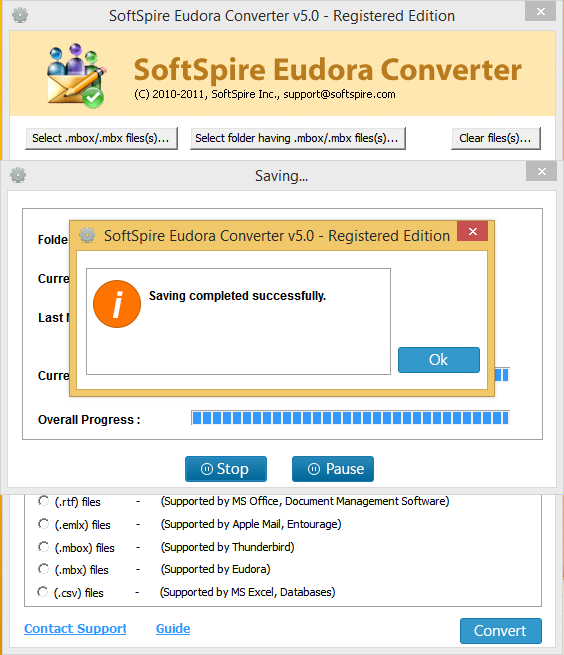 Attributes of Using Eudora Conversion Tool
Maintains all the email attributes such as header, email, formatting, font size etc.

Support multiple migration of Eudora emails to Outlook in just one go.

During Conversion the software preserves the folder structure and hierarchy.

Supports all version of Outlook i.e. 2016, 2013, 2010, 2007, 2003 and the new version Outlook 2019.

Migrate all Eudora mail folders such as Default folders and Custom made folders to Outlook.

Support all version of Eudora such as 5.0, 6.1, 7, 8, 9, etc.

Export all type of Eudora attachments along with respective email to Outlook all version.

Windows based utility which support conversion on all Windows machine such as 10, 8, 7, 8.1, vista etc.
Conclusion
In this blog we provide you both the methods i.e. Manual Method and Professional Method to solve your query how to migrate email from Eudora to Outlook 2019. If you are a risk averse person and want a trustworthy solution without any risk then go for the professional solution. If your file size is small which you want to migrate in Outlook and doesn't contain crucial data then Manual method is also good for you. To grab some more knowledge about the software you can download its demo edition. The demo edition of Eudora Converter migrate up to 25 items/folder to Outlook for free of cost.