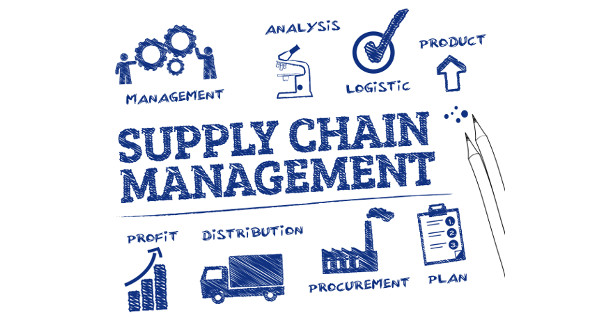 Demand driven supply chain planning have been growing for decades, but in the past decade or so there has been a paradigm shift in how businesses view the value of their interactions. For example, retail chains such as Walmart and Target have realized that their chains require not only high levels of labor to run efficiently, but also that the more they can do to control the costs of running the chain, the more money they will save in future years. Likewise, manufacturers such as IBM have realized that the efficiency of their manufacturing process can be optimized by building factories that are modular, as opposed to a fixed production line. These business ideas are now being adopted by global corporations. However, there is one problem with these supply chain optimization strategies: in order to realize their full potential, all of these businesses need to be operating in the same manner.
This is why chain planning is critical. Companies that aren't planning now will be left behind by their competitors who have properly implemented chain management solutions. This is why so many companies outsource chain planning and supply chain management: because it's a much more specialized task than just hiring a team of people and letting them do the work. It's necessary for a company to focus on not just how their processes currently operate, but also what their ideal future processes will look like.
If you want to make things easier on yourself and your business, then you should hire a qualified supply chain planner. He or she will take a close look at your current operations to understand exactly what components and aspects of your business are making it grow. By doing this, a planner can ensure that you're maximizing the potentials of your existing and potential customers. He or she will also help you determine which of your processes are serving you best.
The growth of demand-driven supply chains is indeed very important to any company looking to improve its bottom line. With a better-organized supply chain, companies can expect to see better customer satisfaction and more profitability. However, without good planning, chain planning will most likely fail. To ensure that you and your business are not one of them, there are a few things you can do to improve your chain planning process.
Like any other planning process, the first thing you need to do is collect all the data you need. Gathering this data will allow you to identify where your problems currently lie, allowing you to move on to plan for improvement. In addition, collecting this information allows you to see what components of your supply chain need improvement, and will allow you to see if any processes are broken. After gathering all the data you need, it's time to start designing your new chain. There are a number of methods you can use to design your new supply chain.
The first thing you can do when you are planning the growth of demand-driven supply chains is to analyze your existing supply chain and see what areas you can improve. This analysis will allow you to map out your needs in terms of your current supply chain and determine where changes will be needed. For instance, it may be necessary for you to modify the way you order components. Or perhaps you can eliminate the last level of contact between your company and the manufacturer. Some companies even eliminate the middleman and directly contact the manufacturers themselves. The decisions made in the earlier stages of your chain can be critical to the success of your business in the future.
Before you begin the process of designing your supply chain, you should have a well-drafted plan in place. This plan should include how you will monitor your progress, what changes you will make, how you will implement the changes, and who will be held responsible for making sure the chain runs smoothly. Creating a well thought out business plan will ensure that you have a clear direction from the beginning, and that you have a benchmark to compare your progress to.
In today's economy, companies often try to cut costs wherever possible, and they often find that they can make large cost savings in their supply chain by eliminating one element. While this approach may seem reasonable on a small scale, when a company makes such changes to its supply chain, it can have a ripple effect throughout the entire business. For instance, when one company removes the last level of contact between itself and a manufacturer, that elimination may have a negative impact on the ability of that manufacturer to receive products from other companies as well. While small changes to your supply chain can make a significant difference in your bottom line, taking the time to consider all of the possibilities before you make a decision will ensure that you are putting your company's needs first.