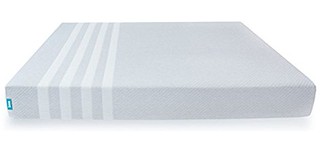 Sleeping is one of the essential components of a healthy mind, body, and soul. If you don't take your proper sleep, your mind and body won't be able to process appropriately. Hence, it is essential to regulate sound sleep. It is vital to concentrate on all the factors that together result in a good night's sleep.
When it comes to looking at the factor contributing to good sleep, the mattress plays a critical role in it. You need to choose an ideal mattress that can add to your sleep. You must sleep comfortably on your bed, and only the right mattress and the right mattress thickness can help you achieve that. Everyone has a different sleeping posture that needs to be addressed differently.
According to a study, around 70% of people sleep on their sides, which clearly states that the maximum number of people sleep on their side. It is true that it is one of the comfy positions to sleep, but there are many things that you need to focus on while sleeping on your side. You need to choose a side sleeper mattress that can help you sleep better, along with contributing to your physical health.
Take a look at the below factors that will help you buy the best mattress for side sleepers-:
Corrects Your Spinal Posture
When sleeping on your side, you need to prioritize your spine and back posture. The mattress you are choosing must provide you with the correct spinal position. That's one of the significant reasons that side, back, and stomach sleepers require different mattresses as each position has a different spinal setting. Consult the seller to get the best mattress for side sleepers.
Less Motion
It is quite annoying when your partner keeps moving on the bed as it creates a disruption in your sleep. Hence, it is advised to go for the mattresses that have less transfer of the motion. A majority of innerspring mattresses will definitely transfer a lot of motion, so it is better to avoid those. High-end innerspring is much less on motion transfer, so you can probably try those ones.
Mattress Warranty
One of the imperative thing that you must not ignore while purchasing a slide sleeper mattress is the warranty. It gives your mattress the required credibility and durability. It is an assurance of quality that will help you trust the product. You must ask your seller to provide a mattress warranty before making a purchase. This way, you can ensure that you have got hands on the best possible mattress.
The Bottom Line
Side sleeping is the comfiest position. Whether curling up or keeping your leg straight, side sleeping is undoubtedly comfortable for many people. It is essential to find the best mattress for side sleepers to provide your back and stomach the much relief while sleeping. You need to choose a side sleeper mattress that can set perfect posture for your body when you are sleeping. The above mentioned were some of the essential factors that you must consider when you are out shopping for the side sleeper mattress.