In this technology-driven millennial age performing tasks instantly has been a regular task. Let's take the hotel booking business into the account. Online hotel booking business is one of the most successful businesses in market value also in revenue value. Tripadvisor, booking.com, Oyo rooms are top hitting online hotel booking apps rules travelers handset with their services.
Getting inspired by their growth and urging to start a business like instantly. Online hotel booking script will be the perfect choice to start a business instantly. As it is a quick and cost-effective remedy.
About Trioangle:
Trioangle is well known for its mobile app as well as website development. They started their journey in 2016 and they keep on improving over the years. They provide top software scripts like Airbnb clone script, hotel booking script to their clients. An online hotel booking script maintains its quality of business and equalizes the standard of the marketplace.
What Is Makent Hotels:
Makent Hotels from Trioangle, is a perfect online hotel booking software to start a business. This hotel booking script enables people to list, find then rent multiple rooms for a processing fee. The users and admin are the main keys to the business. Our Makent Hotels cozy them with advanced features and functionalities. Let's see why shall we,
Why Go For Makent Hotels?
In the online marketplace, Makent Hotels prevails as the renowned online hotel booking script. Due to its highlighting qualities like flexibility, reliability, and transparency, quality, durability, meets business standards, needs, and ROI. Breaking down further, let me introduce the ideal features of our script in the hotel industry.
Advanced Search Filters:
One of the most prominent features in the hotel booking script. The guest can search for preferred listing in a fraction of second. Using advanced search filters, the efficient system lists out hand-picked listings among others. The guest answers to the query raised by the online booking system for fine searches, so that it reduces the time and energy with its response rate.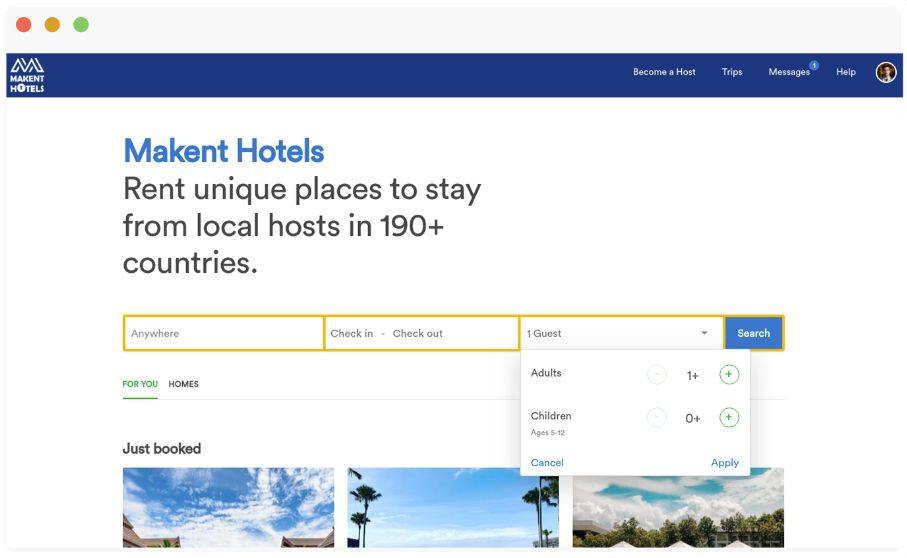 Map Search:
With an integrated Google Map API, the system locates exact coordinates of the hotels listed. Along with the price and booking options, the guest can take a glance of the listing.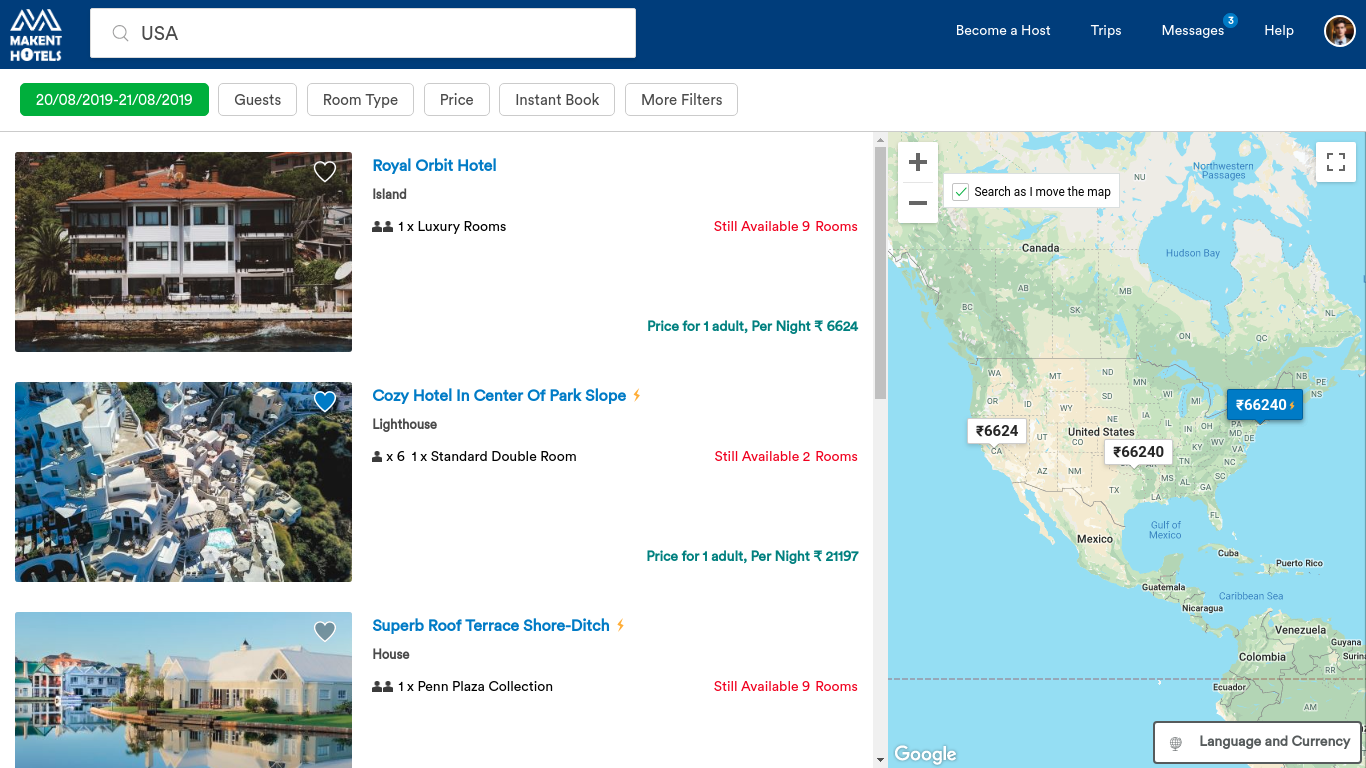 Multiple Room Booking:
Here a guest can book multiple rooms as per the count & type of accommodates accompanied. The accommodates can be infants, kids or adults the cozy the guest by picking up multiple rooms.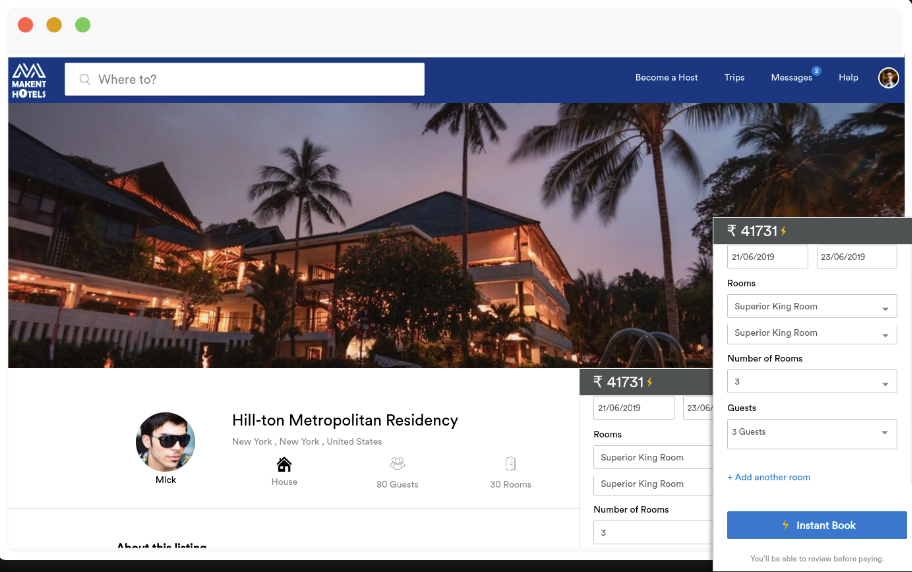 Multiple Room Listings:
Using a single profile the host of the system can list more "n" number of unused rooms for rent in a more detailed manner. The listing queries on minute detailing, that listing can be crystal clear to the guest.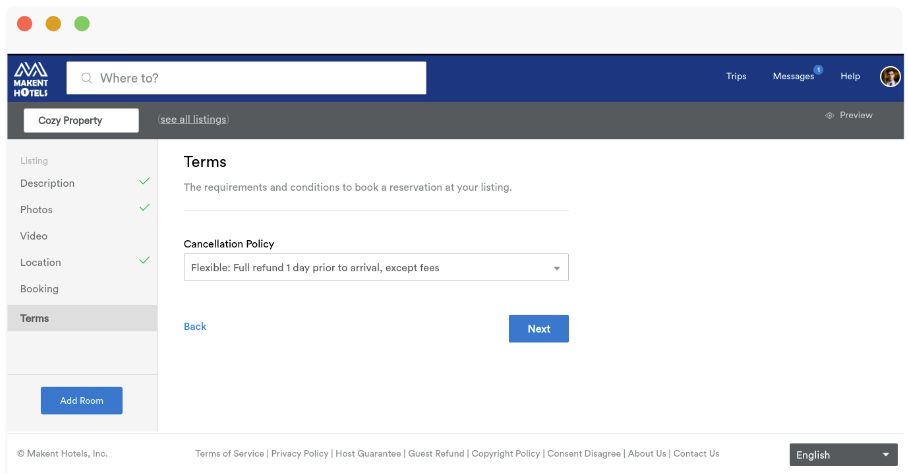 In-App Chat:
Connectivity is a key point in any online booking business. Property rental business is not new to it. In the hotel booking script, the guest and host can converse to clarify their doubts on listings.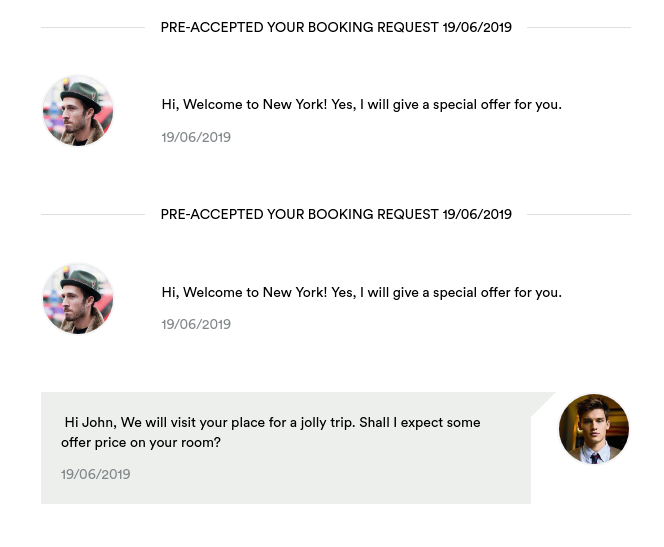 Rate & Review:
Business online is moving around in a virtual world. Building trust is key to improve the business and call new customers into it. The features rate & review proves it.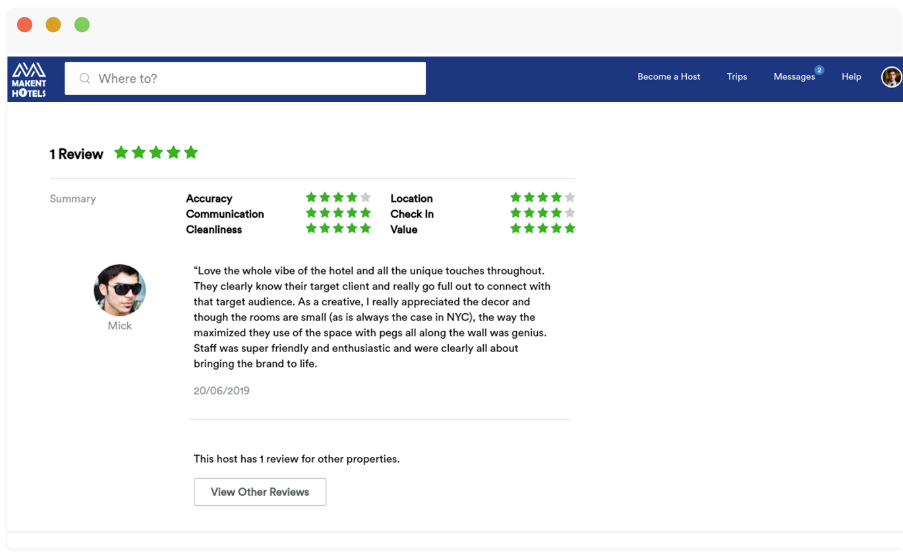 Admin Roles & Management:
As it is difficult to manage the whole portal, the admin can give access to certain features to his employees. The sub-admins doesn't have access to the security details of the portal.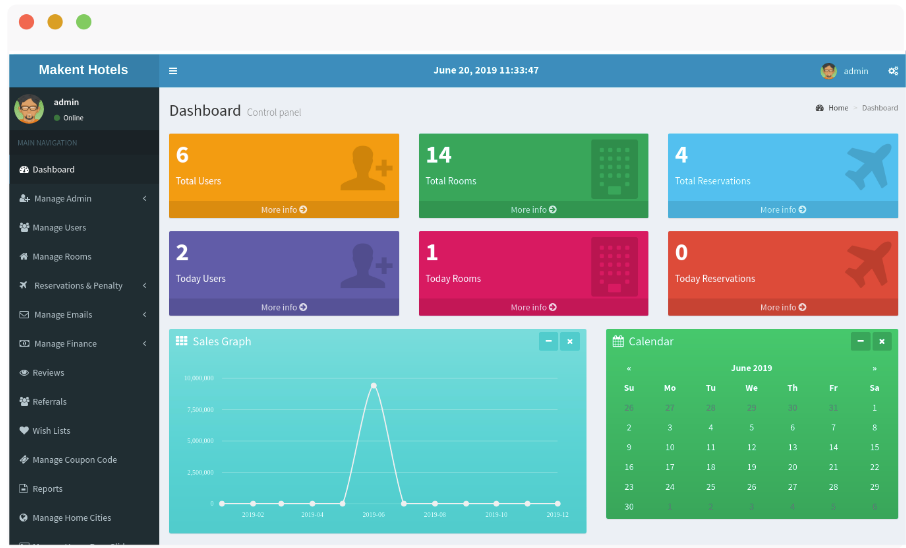 How Does Online Hotel Booking Script Works?
Makent Hotels is technically a complex system to develop, but practically it is much more friendly to use. They offer 2 panels for users (guest & Host) and admin. Here is its workflow,
Users can access a single profile to be a host (one who rent their unused property) and guest (one who gets the property for rent).
The host will list their used space briefly with pictures, videos and detailed description about it. With varied choices and filters guest book their desired hotel rooms. The booking can be done instantly or can move to reservation based on what they opt, further proceeds with secured transactions.
The guest uses advanced filters and queries to find multiple rooms for rental. With clear descriptions, ratings and reviews guest books the hotel rooms with attributes, then move to the payment page for seamless transactions.
Admin is the one who monitors the whole scene and acquires fee for renting service, booking of space listing, cancellation of the property booked, etc.
With a lot of technical skills and experience in the hand, Trioangle offers responsive hotel booking app as a complete package that helps clients to start their own hotel booking business.
Thank you for your time.