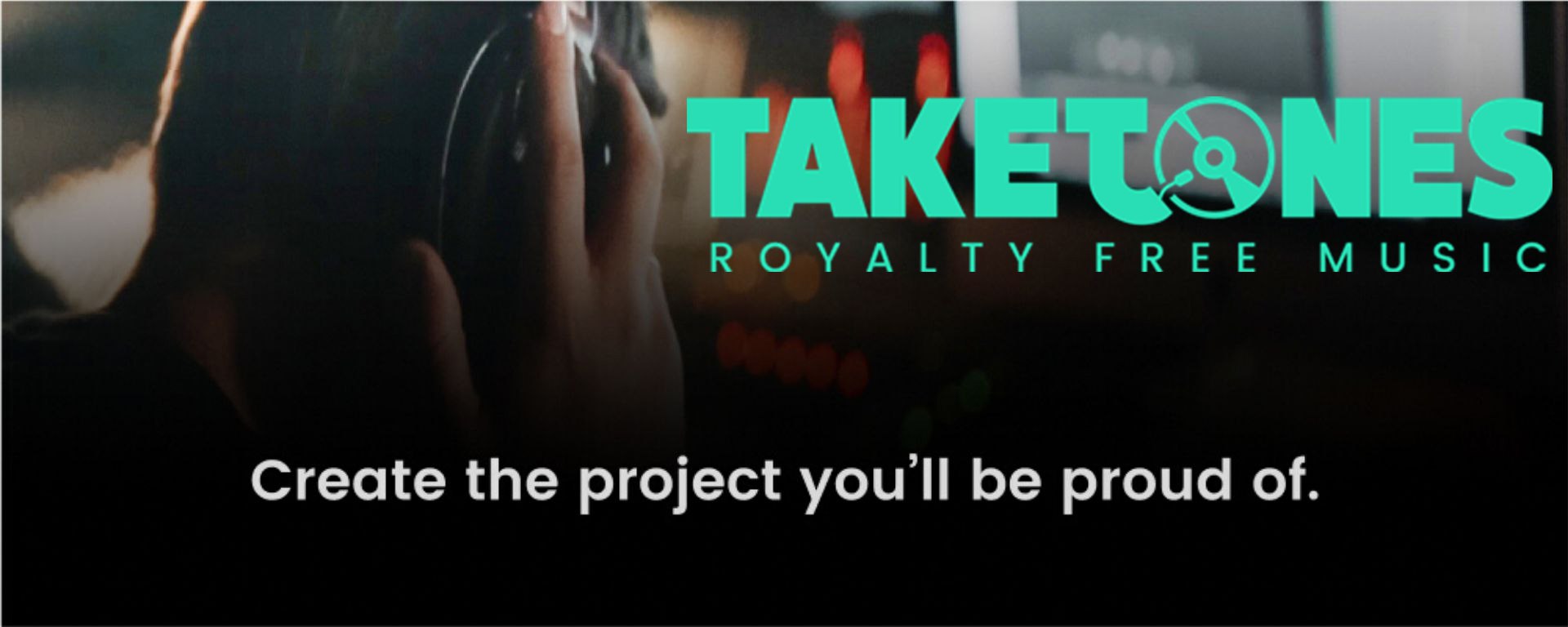 We do not know why you decided to create a video blog. Maybe, it has always been your dream or, perhaps, you have something valuable to share with the world.
But we know for sure what you should do to make your blog succeed. Apart from your idea, plot, and equipment you need music.
There are many sites providing you with background music (like TakeTones, MusicVine, or even YouTube), but why is it important?
Creators may forget about details, but your viewers won't. If you do not want to disappoint them, keep in mind every detail that matters. Music is a powerful tool to impress them, and in this article, we will tell you, why. Stay tuned!
Music and people
Though the origins of music are unknown, it is indeed a companion for humans. It can easily be found in every culture and religion, each ethnicity has its unique tunes, that express more feelings than language.
That proves the importance of music for everyone. Through the centuries, composers have been praised, respected, well-paid, and famous. Now the times have changed, but people still value music, especially when it is good.
Nowadays everyone can listen to tons of music - and that is why everyone, to some extent, needs it. It becomes essential in videos, and viewers expect to hear it. In the times we can listen to an array of tracks instantly, we are willing to hear it perhaps even more than our ancestors.
Good music has become a feature of the well-edited video. It is the edge between amateurs and advanced video bloggers. Think of funny home videos - do they have music? Are they filmed professionally? The answer is usually no. However, when it comes to professional filming and editing, the music appears.
Express your feelings
You can make people understand things through music, even if some ideas are difficult to express in words. Is your video aimed to provoke feelings? We are almost sure it is, because if not - viewers simply won't trust you.
Music creates a mood. Depending on your purpose, you can choose different tunes. Some videos go better with ambient music, some require instrumental tunes.
Also, the sound is a powerful tool in escalating emotions. Think about horror movies: there is always a dramatic tune that creates the atmosphere and exacerbates sensations. You hear the music in a horror movie - and you know that something is coming.
The same is true for video blogs. No matter how eloquent and interesting you are, people will lose focus. You can use music to put them back on track, make them listen to you again. It is a gentle way to return their concentration.
On the other hand, viewers will need some time off, as well as you won't be able to speak all the time. That is why music can help you and provide some moments of relaxation for both of you. For example, if you are filming a travel blog, insert a calm tune while showing the sceneries - it is definitely better then annoying silence or non-stop talking.
And the last but not the least occasion, in which music helps, is forming associations with you. Select a tune that matches you for your intros and outros, and your viewers will remember you. Make music your specific feature - trust us, it works.
Where to find background music
There are many options for you! Luckily, there are dozen of sites that provide access to music for bloggers and other content makers.
First of all, you can't just pick a track from your music library and insert it in your video. This is a severe infringement of intellectual property law. Moreover, you may be sued and obliged to pay for each time the track was used. Most likely you are to be banned on the platform you are working with.
So, what to do?
The safest way to use music in your blog is to choose a royalty-free track and buy the license for it. Thus you will have the right to use the tune as many times as needed without any legal troubles. It is especially convenient for those working on big projects: TV advertisements, movies, etc.
However, it is sometimes an expensive option. If you only start your journey in content making or just do not want to spend much money, you can enjoy free music for the videos.
Technically, it is not completely free. You still have to follow some regulations and terms established by the creator. Anyway, it is significantly easier and cheaper than paying for the license.
If you use YouTube for your blog, you can simply add tracks, not even looking any further. YouTube Audio Library offers you a variety of tracks that can be used for any creative aim. You may found the library in the YouTube Studio section of your account. There are plenty of tracks of various genres and durations, as well as sound effects. Pretty easy for everyone to understand.
If you want something different, check sites like SoundCloud. Generally, if a track is distributed under Creative Commons license, it means that you can use it in your vlog, but do not forget to credit the author. Also, numerous YouTube channels share free music for blogs and provide comprehensive instructions about its usage.
We strongly advise you to devote some time and choose the source of background music that suits you best.
Conclusion
We hope that this article has answered your questions about music and its role in video blogs. Even if you feel confused now, we are sure that the time will come, and you will be a pro in picking music for videos! Just listen to it, focus on the feeling it provokes, and you will certainly find something special for your videos. Actually, it is the main rule of choosing tracks - listen to them!