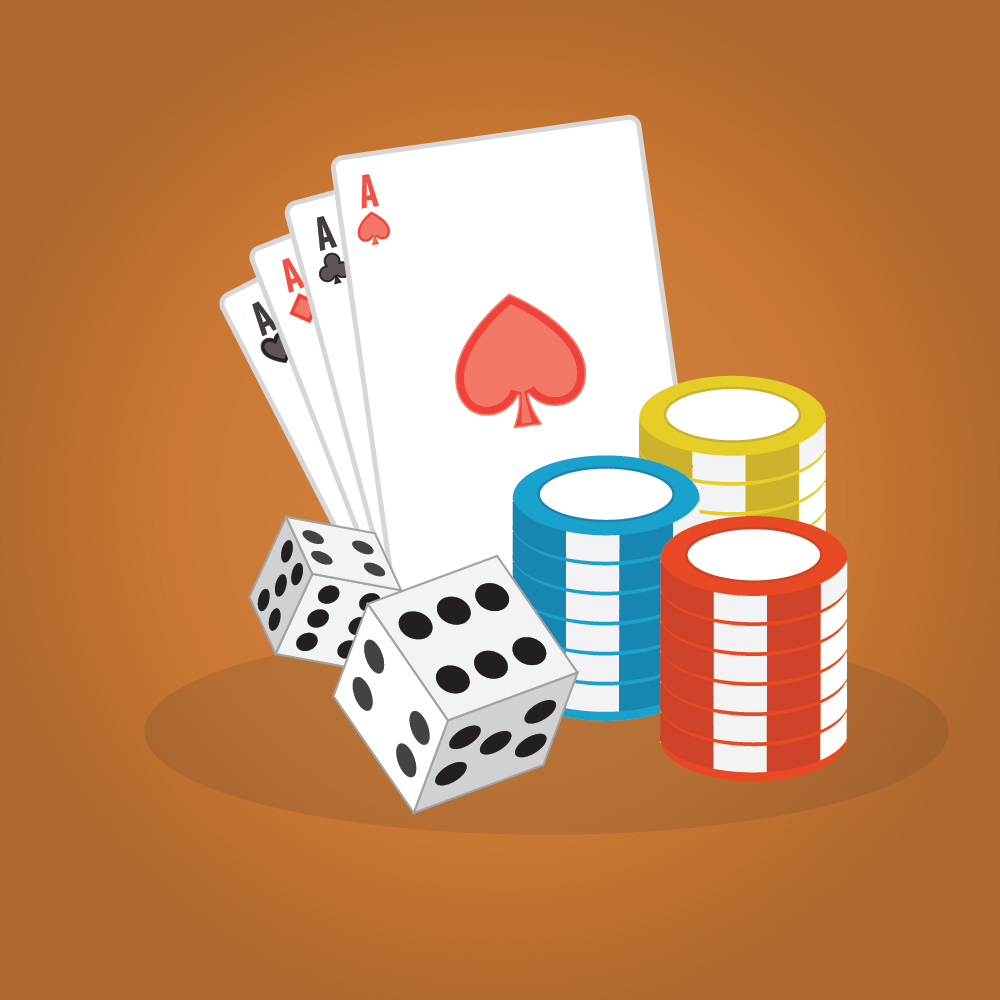 In 2020, the online gaming industry along with the global media and entertainment market is expected to grow to $2.14 trillion. The emergence of many gambling sites and platforms have contributed to the growth of the industry. Most of this revenue comes from the gaming regions of North America and the Asia Pacific. Massive multiplayer online games alone have generated a collective profit of $19.9 billion in 2016 and it continues to climb through the years.
While highly popular and gaining high revenue, financial institutions still often steer away from the gambling industry. Banks think of internet gambling merchant accounts as a risk that's too high to bear. What businesses fall under this grey area?
Massively Multiplayer Online Gaming
Online Casinos
Online Poker Games
Lotteries
Any Form of In-Play Gambling
Why You Need Internet Gambling Merchant Accounts
As a gaming merchant, you need to be able to manage payment transactions effectively to ensure the success of your gaming website. Smooth transaction flows lead to high business revenue. Here are some of the benefits you can expect from a gambling merchant account:
Broader Customer Reach. Receive payments not from just your base country but from any major country around the world. With multiple alternative payment methods, you can accommodate more customers for your merchant services. An increase in your reach is one step closer to increasing your customer conversion rate.
Real-Time Payment Processing. Clear any and all payments made by gamers in real-time. The bets they make and any other in-app purchases are billed on their account at the same moment they place them. This speedy process attracts them to continue using your gaming platform which drives the rate of your profit higher.
Multi-Currency Transactions. Accept payments in dollars, euros, pounds, and other major currencies from around the world at a favourable rate. Foreign exchange rates will determine the profitability of your foreign transactions. With a merchant account, you can guarantee that the conversion of every payment is most beneficial on your end. Lower currency conversation rates bring higher deals to the table.
High-Volume Transaction Success. Tournaments and cups are two of the peak moments for transactions. During this time, you would need your merchant account to be able to process incoming transactions in seconds or less. Never miss a payment transaction which can result to a huge deficit in high volume reoccurrence.
Network of Banks in Reach. Compete in the global market with a secure financial capacity. Be able to work simultaneously with multiple financial institutions with quicker settlements. Given the nature of risks in the gambling industry, finding processors to work with is a big challenge. But with a network of bank at your side, you can keep your customers satisfied with the delivery of your merchant services.
Fraud and Chargeback Protection. Have a secured platform that determines any possible fraudulent activity and false sales. You need to retain the confidence of your clients in their every payment. With a merchant account, you can ensure the privacy of your customer's sensitive information as well as your own. Keep your income protected and secure the profitability of your gaming business.
Reasons Why Gaming Merchant Accounts Are High Risk
As profitable as the online gambling businesses are, financial institutions still often reject being processors of your business. There is no specific law in the United States that prosecutes players from transferring funds for bets.
However, the Unlawful Internet Gambling Enforcement Act of 2006 "prohibits any person, including a business, engaged in the business of betting or wagering from knowingly accepting payments in connection with the participation of another person in unlawful Internet gambling." This means that gaming merchants like you need reliable third party companies to process the payments made by clients.
Some states in the US have fully or conditionally legalized regulated online gambling but others are fully committed in keeping it outlawed. For instance, violators in Iowa can be charged with felony depending on the amount of bid placed.
Furthermore, internet gambling is highly prone to chargebacks and friendly frauds. Most of the time, the customers change their mind and subsequently dispute the transaction. They would claim that their cards were stolen to avoid paying the services charged. The bank or any other processor would have to shoulder the processing fees incurred during chargebacks. This is too much of a risk for most banks and financial companies.
Limitations of Internet Gambling Merchants
There are certain limitations to internet gambling merchants that are imposed by credit card companies such as Visa and MasterCard. They mark this as code 7995 which prevents any transaction that comes from states and countries that do not allow online gaming using card payments. This applies to all your customers sending payments from the following countries:
Canada
China
Finland
Hong Kong
Liechtenstein
Lithuania
Netherlands
Norway
Poland
Portugal
Switzerland
Turkey
UAE
USA
Vatican City
Additionally, this applies if your residence, the business' registered address, and billing address is in one of the countries above, as well as if the issuing credit card company is in those countries. This is the advantage of having a high risk merchant account solutions provider. They have the multiple acquirers that make working with these credit card companies possible.
Biggest Threat to High-Risk Gaming Merchants
Excessive chargeback is very common to many high-risk gaming merchants. This is why a number of major credit card companies in America have imposed a fine on high chargeback ratio gaming merchants. Some processors limit the ratio to 3% and terminates the gambling merchant account if it goes higher. As a merchant, this hurts your chances of getting another account on your next application.
There are some fail safes to this threat:
Be as transparent and communicative to your customers as possible.
Send emailed receipts right after purchase to remind clients of their transactions.
Offer a customer satisfaction survey through email to encourage clients to make another purchase or transaction.
Make sure to display your business name, website address, and any other business identifiers on your emails. This helps the clients avoid forgetting to recognize your business in their card statement of account.
Offer full refund immediately to unsatisfied customers so they don't have to dispute the transaction which then affects your chargeback ratio.
Find processors which offer effective chargeback protection through mitigation programs and the like.