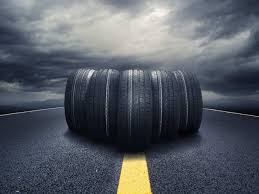 One of the oldest adages in the language is "prevention is better than cure", which goes for your Honda as well. One should accurately understand the requirement of their beloved Honda for its better health and performance on the roads.
To help you with the contemplation of your vehicle's need, allow us to offer you some basics to better maintenance ranging from intricate details of a car's working to the importance of Honda Tyres:
Decipher on-board 'Maintenance Minder System
Modern-day vehicles are smarter than most of the home appliances that we use. They come with advanced computers and on-board electronics that assist in smooth driving. Besides controlling AC and stereos, these computers record a lot of performance information. Unlike standard computers, Honda's Maintenance Minder System gives a driver the power of processing this information on their own. Once motorists get a hang of it, they can easily understand complex details about their car.
The Maintenance Minder System is capable of providing information on how often the car should be serviced according to the driving habits of an individual. Further, it gives the necessary calculation of the time before the next oil change. One can ask any Honda customer care centre to gather more information on the system.
Know a Little about Car Mechanics
Though complicated, the mechanics behind a car can easily be understood with the help of online videos. It is essential so as to decrease the frequency of life-threatening faults and untimely repairs. With adequate knowledge about the parts, one can quickly get the failing parts repaired. The act of getting the parts repaired in time not only provides the ultimate level of safety but also relatively keeps the repair costs low. Therefore, it is recommended that the driver should know the recipe of the broth that is cooking under his car's hood.
Apart from parts, there is a whole different level of mechanism taking place in your tyres as well. There are a lot of nuances that make the tyres in your Honda so efficient. Further, branded tyres like Yokohama Tyres have their own technology in place that gives them an edge over normal tyres.
Maintenance and Services
Lastly, everybody needs maintenance for long life, and so do our cars. One little act of kindness towards one's car can result in a long-lasting friendship between the owner and his vehicle. We all get the oils changed along with the major components like engine, exhaust, clutch, and brakes, etc. maintained.
But when it comes to the tyres of our Honda, we turn ignorant. It is not at all a good sign. Tyres of a car play a major role in keeping it connected to the roads. It is where the ingredients mixed in the engine finally help a car deliver its sole purpose. In short, tyres are where the magic happens. Therefore, our experts suggest that a component this crucial should never be ignored. One must get the tyres replaced as soon as they have lost their touch.
To know more about tyres, don't forget to visit us, at Phillips Tyres. We store some of the best-branded tyres that will help you get back on the roads safer. We also have an extensive collection of Hankook Tyres that will suffice your driving needs excellently.